FUSION: NEW LIFE TO GEORGIAN CUISINE
Georgian traditional cuisine is now known worldwide. Country-themed restaurants can be found in various places globally and its gastronomy is one of the main reasons tourists come to the Pearl of the Caucasus. To suggest a more colorful culinary experience, chefs have experimented a little with traditional Georgian cuisine, creating new recipes that are rapidly grabbed up by the public.
Some of these new experiments seem odd and to one part of Georgian society even a little bit offensive. Like chocolate khinkali, which was created by Italian chef Enzo Neri (now Tbilisi-based), suggesting khinkali as a dessert.
Ajaran lobiani (beans) may seem like another unloved variation of a traditional Georgian dish –Ajaruli Khachapuri, only with beans instead of cheese! It doesn't seem so strange when you take a trip to the coastal city of Batumi, though, as you'll find it in every other restaurant.
Let's get to the places where you can find this fun fusion of Georgian culinary masterpieces.
One of the best places to taste the new life of Georgian cuisine is Barbarestan.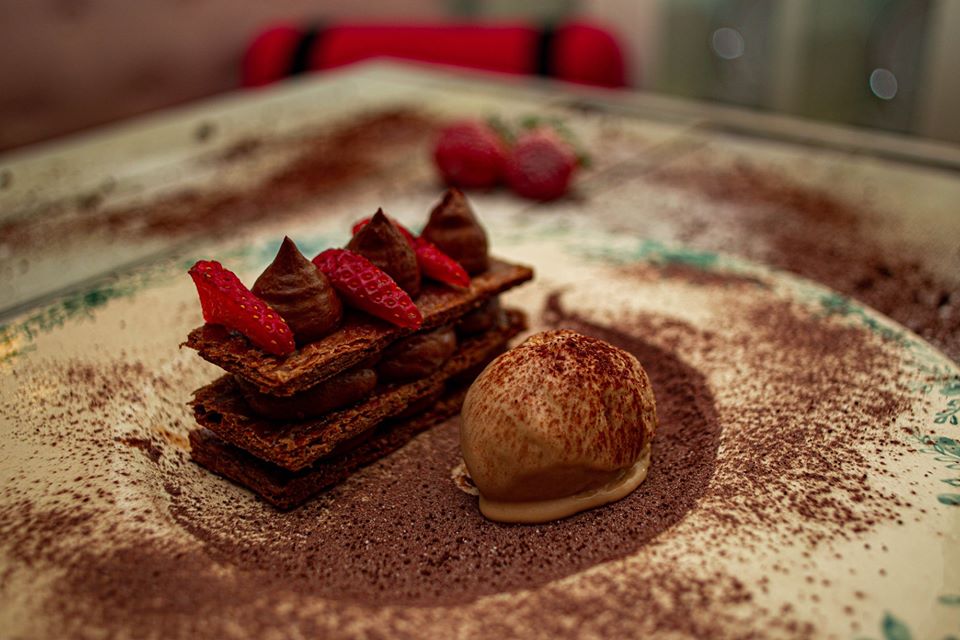 Restaurant 'Barbarestan' represents the fabulous results of a new understanding of the book 'Complete Cooking' published in 1914 by 19th century writer Barbare Eristavi-Jorjadze. Her recipes have been revived and given new life by professional and talented chefs. The fine dining experience as offered by Barbarestan opens doors to new tastes of the beloved Georgian cuisine. They have pumpkin croquettes, quince soup, cakes with grape syrup, and you should definitely try their rabbit wrapped in ham, pumpkin patties and cherry soup with mint, all made from local ingredients. Barbarestan also offers a vegetarian-friendly menu. If you're looking for a more thoughtful and sustainable version of your food, try their vegetarian Eggplant Satsivi, with fresh pomegranate and greens.
Shavi Lomi is another Georgian restaurant you should check out if you're looking for new flavors in 'old but gold' Georgian cuisine.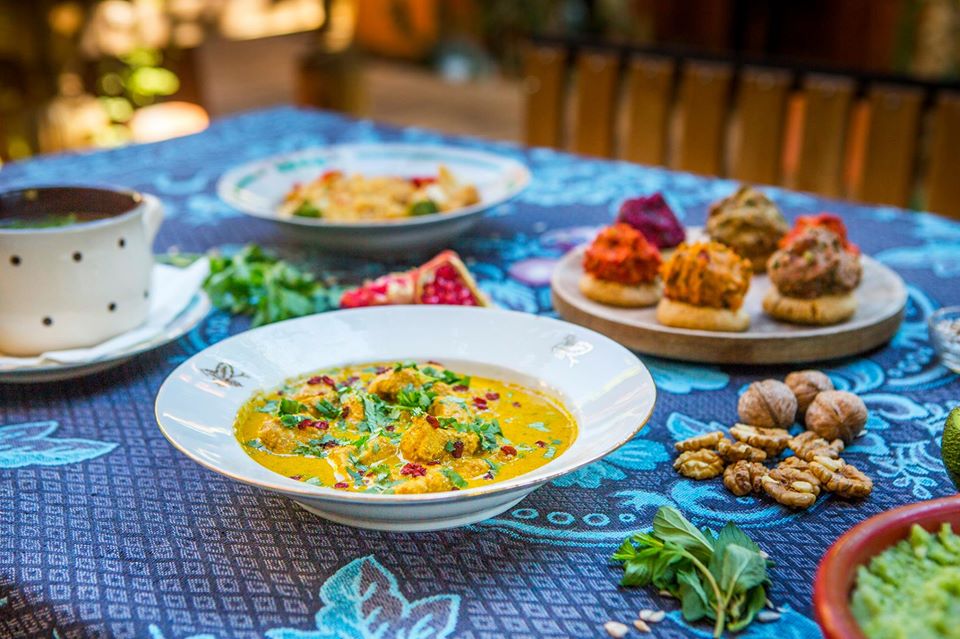 This mouthwatering place, on opening its doors in 2011, started serving never-before-seen dishes like green grits (ghomi, a western Georgia staple, is usually white); khachapuritos - chicken or beef quesadillas with thin Armenian lavash substituting tortillas; and Ghobi, an enormous wooden bowl packed with appetizers – jonjoli, a cheese assortment, phkali (beet, walnut and spinach paste), pickles, beans, cornbread and other delights – that everyone dips into communally.
'Culinary Backstreets' explains that Shavi Lomi is not so much a fusion but "a culinary brainstorm of ingredients and ideas in which Gubeladze (the owner) and her cooks, who offer their own regional favorite dishes, end up inventing completely new recipes." Try their extraordinary Xveula while you're there – traditionally made in Racha with sugar and flour, Shavi Lomi's version comes with cheese, mushrooms and/or spinach.
Much like Barbarestan, Restaurant Meama is inspired by 19th century Georgia, where much of the culinary traditions were founded or led to the state in which they are renowned now.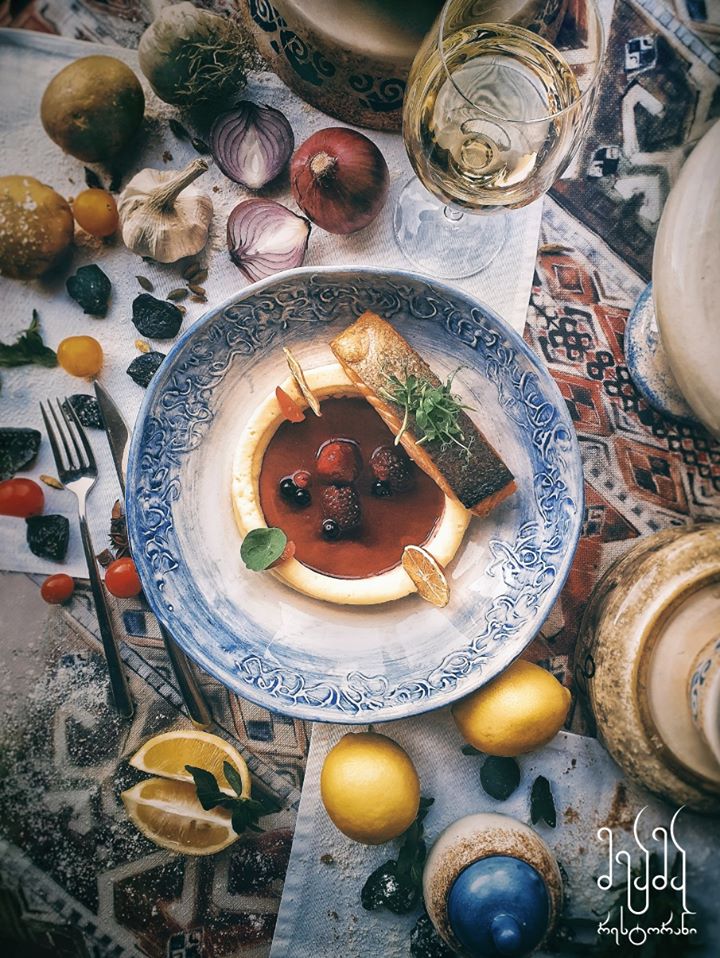 The dishes are prepared according to recipes that are over 200 years old which are then modernized with techniques and unusual, even courageous, flavors. Try their salmon with berries to get a taste of how the ancestors of Georgians prepared the fish in the Tbilisian way. Take a bite of their Doshorva (a traditional Ajaran recipe made with lots of love and surprise in Meama) and wash it down with their delicious wine. Have you ever had Isrimi sauce? If you are in search of a unique taste, the restaurant suggests you try a very aromatic and pleasant flavor, which is suitable for many dish and is made from soft fruit. Isrimi sauce usually suits meat, but if you're looking for a vegetarian dish, try their pkhali. What's so special about their pkhali, you ask? It's made from pumpkin, we answer, and it's so delicious you might never want to go back to your ordinary choice of pkhali again.
By Nini Dakhundaridze