FONDUE PIZZA INSPIRED BY THE GEORGIAN KHACHAPURI
Secret London magazine has written about the creation of a fondue pizza, dripping with five-types of cheese. It is notewothy that the shape and filling of the new kind of pizza are very similar to well-known Georgian dish Adjaruli Khachapuri - boat-shaped bread stuffed with melting cheese, eggs and butter.
"Infamous Neapolitan pizzeria group Pizza Pilgrims has teamed up with The Cheese Bar, London-based champions of British cheese, to create the ultimate ripping and dipping foodie delight. Melting together sweet, nutty Cornish gouda with notoriously earthy Cotswold hard cheese, they have managed to create fondue so delicious you'll be quite tempted to drink it. With a deep umami flavor and unrivaled silky texture, it's truly indulgent. But how can you take something that indulgent to the next level? Well, inspired by the Georgian dish Khachapuri, the answer was simple: pour it on a pizza, obviously," reads the article.
Melding the duo's respective loves for Italian and British cheese, the pizza is topped with a melted mix of familiar favorites like mozzarella, ricotta, and parmesan, as well as The Cheese Bar's Cornish Gouda and Kingham, a hard cheese from the Cotswolds.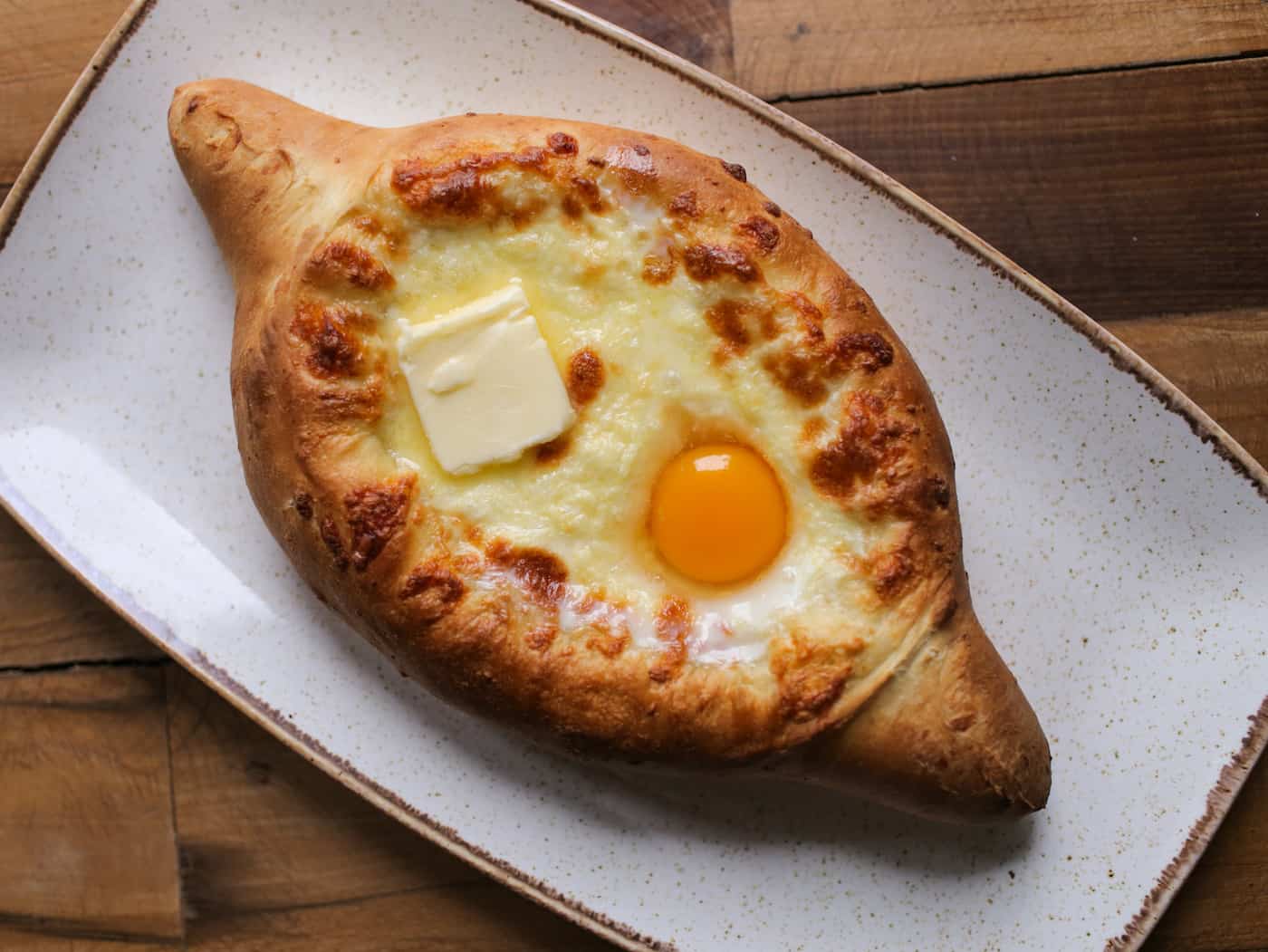 The gooey mix is then melted in the oven with garlic and a splash of white wine, before being topped with prosciutto, cornichons, and balsamic pickled onion. A raised crust is designed for ripping and dipping into the oozing center.
As for Adjaruli Khachapuri, which became the inspiration for creating a new fondue pizza, it is another version of Georgian cheese bread. The dish originated in the seaside region of Georgia, Adjara.
Since Adjara is a seaside part of the country, the inspiration for the dish came from the sea and fishermen. The shape of the pie resembles a boat while the egg yolk symbolizes the sun setting in the sea.
The extremely delicious dish is served with an undercooked egg in the middle of cheese along with a generous chunk of butter on the top.
Adjaruli is often referred to as Georgian pizza. It is highly appreciated and loved among foreign tourists visiting Georgia.
So, which one is better, Fondue Pizza or Adjaruli Khachapuri? Taste both and decide yourself!
Source: secretldn.com
Read the full article here