TIPS ON WHERE TO EAT IN TBILISI
Antoine Bardon, President of the Chamber of Commerce and Industry France-Georgia, gives us his top recommendations for where you should head to for your next dinner out.

LITERA
When I decide to go for dinner, I always take the weather into consideration. If it's warm enough, my first choice is Litera restaurant belonging to Chef Tekuna. It's a place for real new cuisine, a perfect cambala and a carpaccio of peach and tomato served as dessert.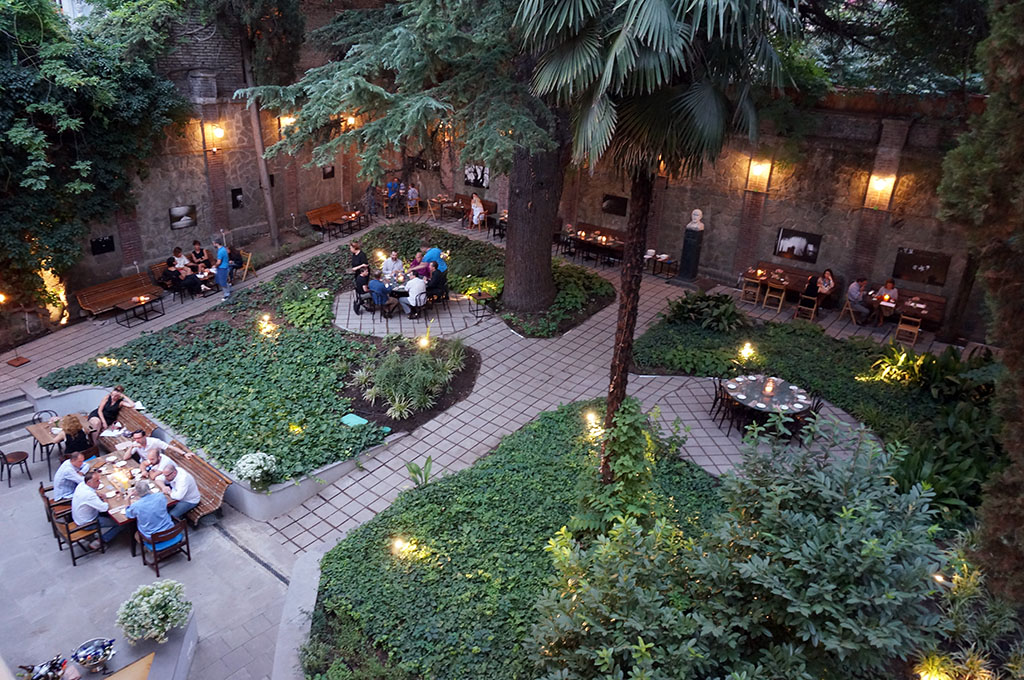 The location is also worth exploring, as the restaurant is set in the rear garden of the 19th century Writer's House which has an interesting history as well as spectacular architecture (check out the wooden dining room and the tiled courtyard if you get the chance.
CHVENI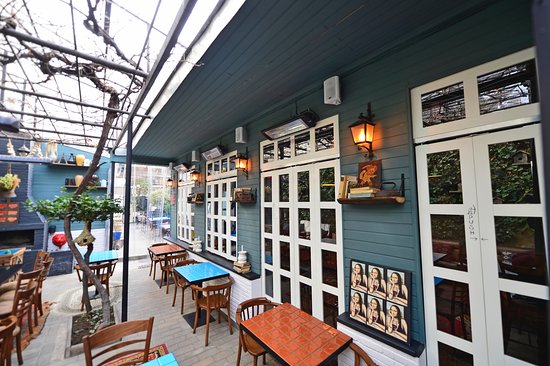 My second choice is Chveni, where you get to try clever new (and beautifully presented!) Georgian cuisine in a cozy, quirky atmosphere. After dinner, grab a drink and take a cigar out onto the terrace and enjoy the city view.
REPUBLIC RESTAURANT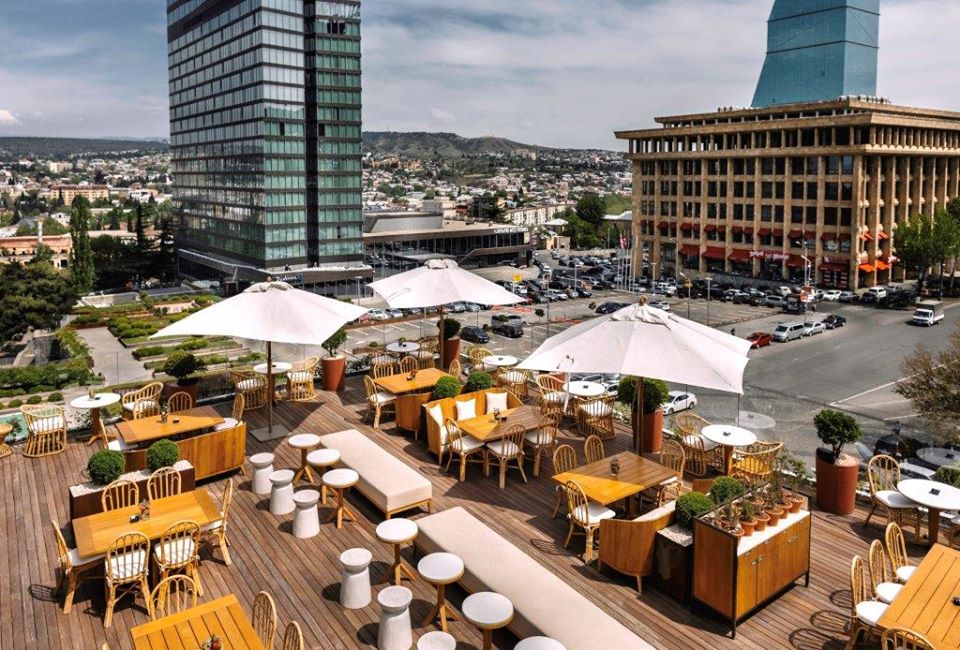 My third place is Republic Restaurant for its wonderful views, very professional service and French decor. The seafood is spectacular, flown in live to guarantee freshness. My favorite is mussels from the Black Sea.
BARBARESTAN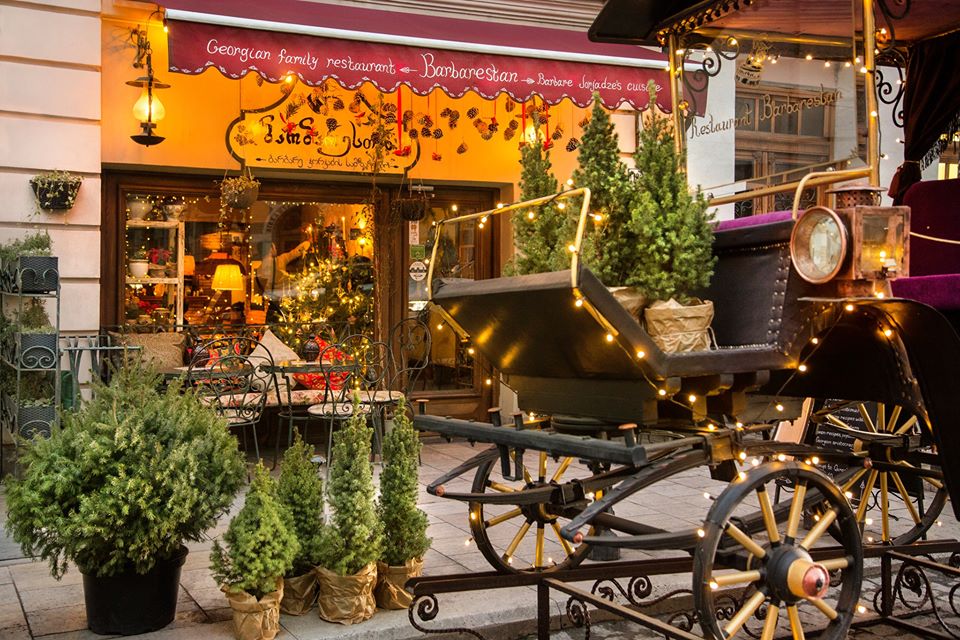 When the weather is cooler, I like to head to the cozy Barbarestan, offering excellent service and age-old recipes with a twist. Ask to hear the story of how the restaurant was founded fro a 19th century Georgian feminist's cookbook- they'll even bring it out to show you how the magic began!
My favorite dish there is grilled pork!
BAN THAI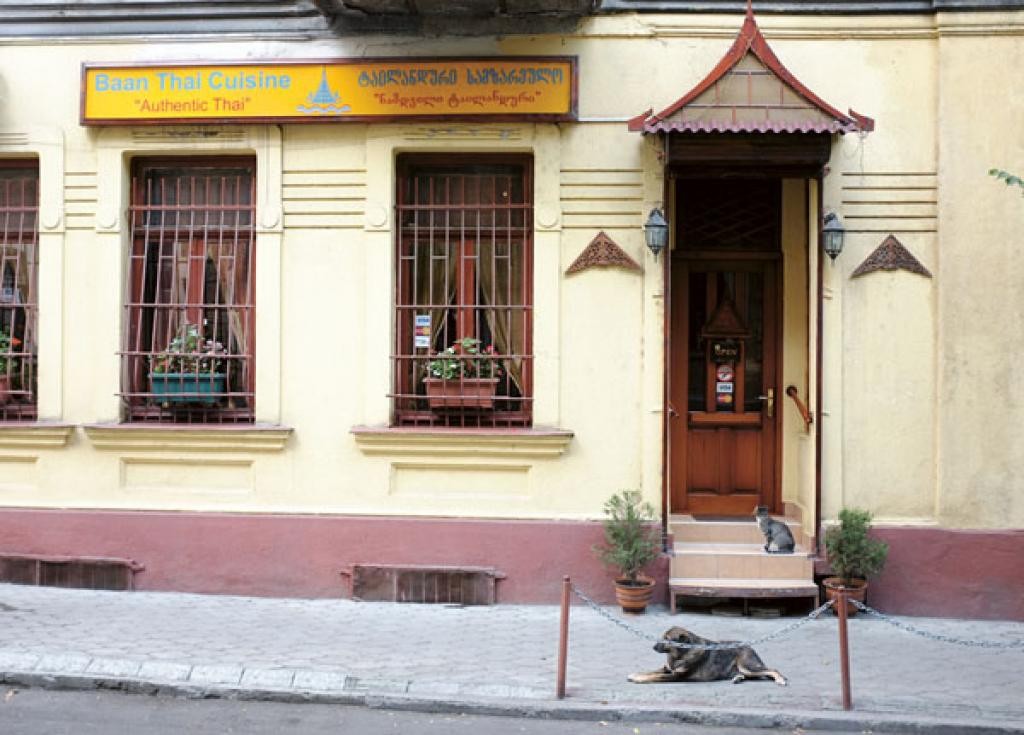 For a big Asian menu, I always head to Ban Thai. They offer good home-quality dishes and good service. There's also a good ratio between quality and price. The only negative is there are barely any desserts, though it's highly likely you won't have space for the anyway! unfortunately almost no dessert.