THE GASTRONAUT GUIDE TO TBILISI EATS
Lali Papashvily, Gastronaut creative director: "Each profession has its pros and cons. Just like a good doctor knows which treatment is best, the true Gastronaut knows where to eat the best! The other side is that for the Gastronaut like me, most of the time, choosing the right eatery requires an overdose of attention and becomes a quest on the verge of craziness, sometimes followed up with mild panic attacks... So, here are the Gastronaut's top picks of food spots in Tbilisi, proven by time and experience."
SALOBIE BIA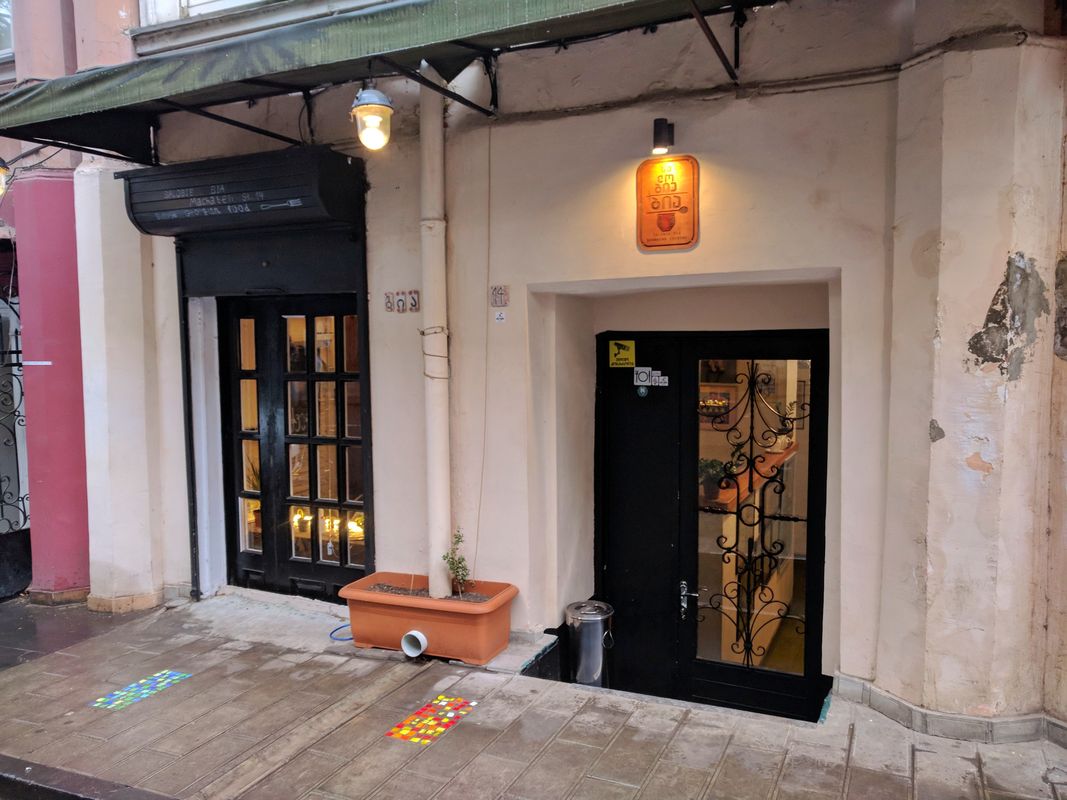 Managed by Chef Giorgi Iosava, they cook tasty but simple Georgian dishes without the glitz and glamour. That's probably why it's almost impossible to get a table here!
But to live in Tbilisi and not to taste the best chicken Shkmeruli and Lobio beans in a clay pot with fermented Kimchi is total sacrilege!
WHERE: 14 Ivane Machabeli St.; Average check: 25 Gel
KAKHELEBI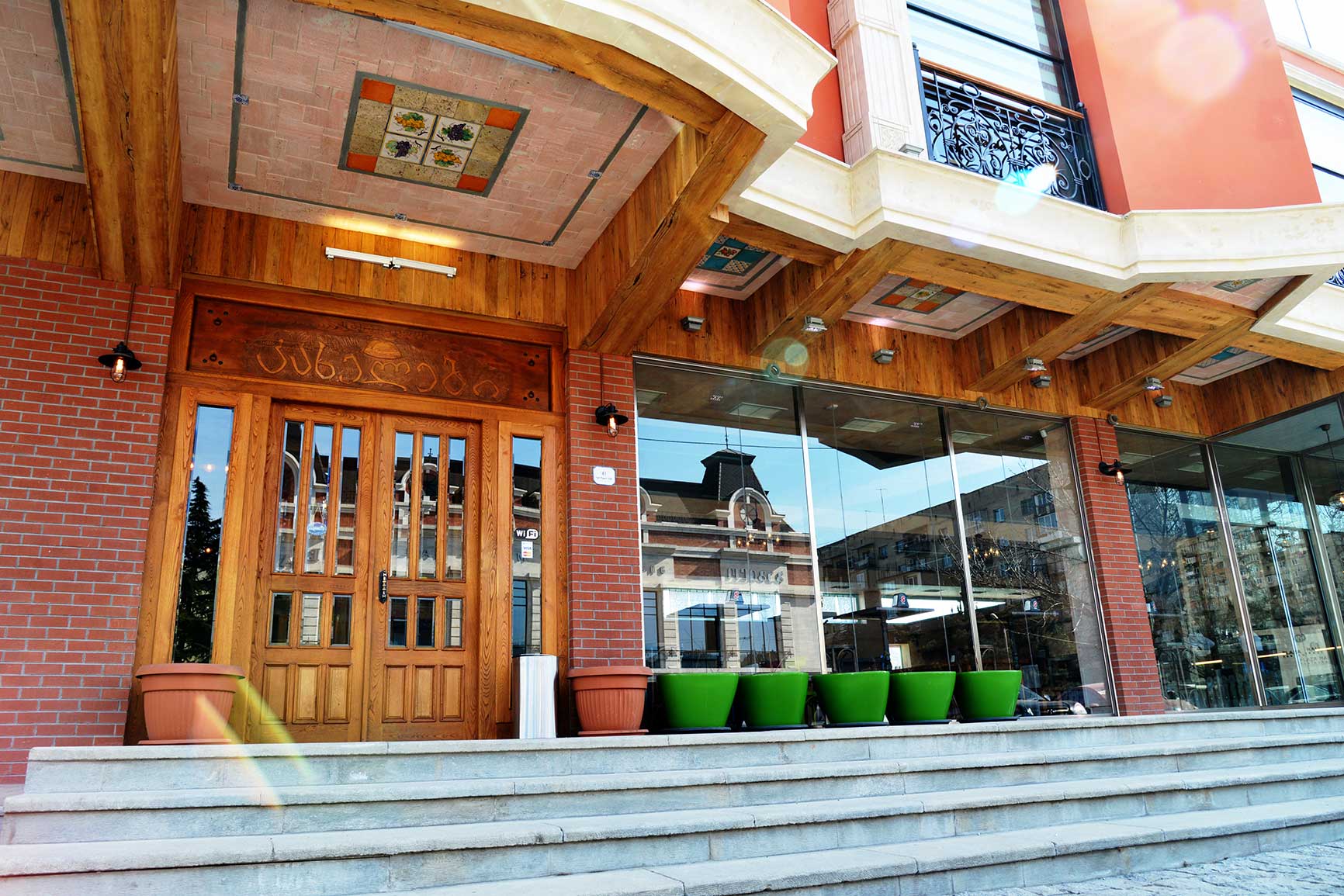 It is almost obligatory to visit the Kakhetian trattoria Kakhelebi.
When it comes to good Georgian rustic food, based on the best quality farm ingredients of the season- this is the best place to look!
They don't have a star Chef, nor do they have a conceptual legend but it is a restaurant based on real people, who come to cook here everyday from Kakhetian villages and farms.
Khinkali, probably the best in the city, will be served here "as a dessert", with a regional cultural twist which was approved by my Kakhetian husband:)
WHERE: 41 Beliashvili St.; Average check: 35 Gel
KHASHERIA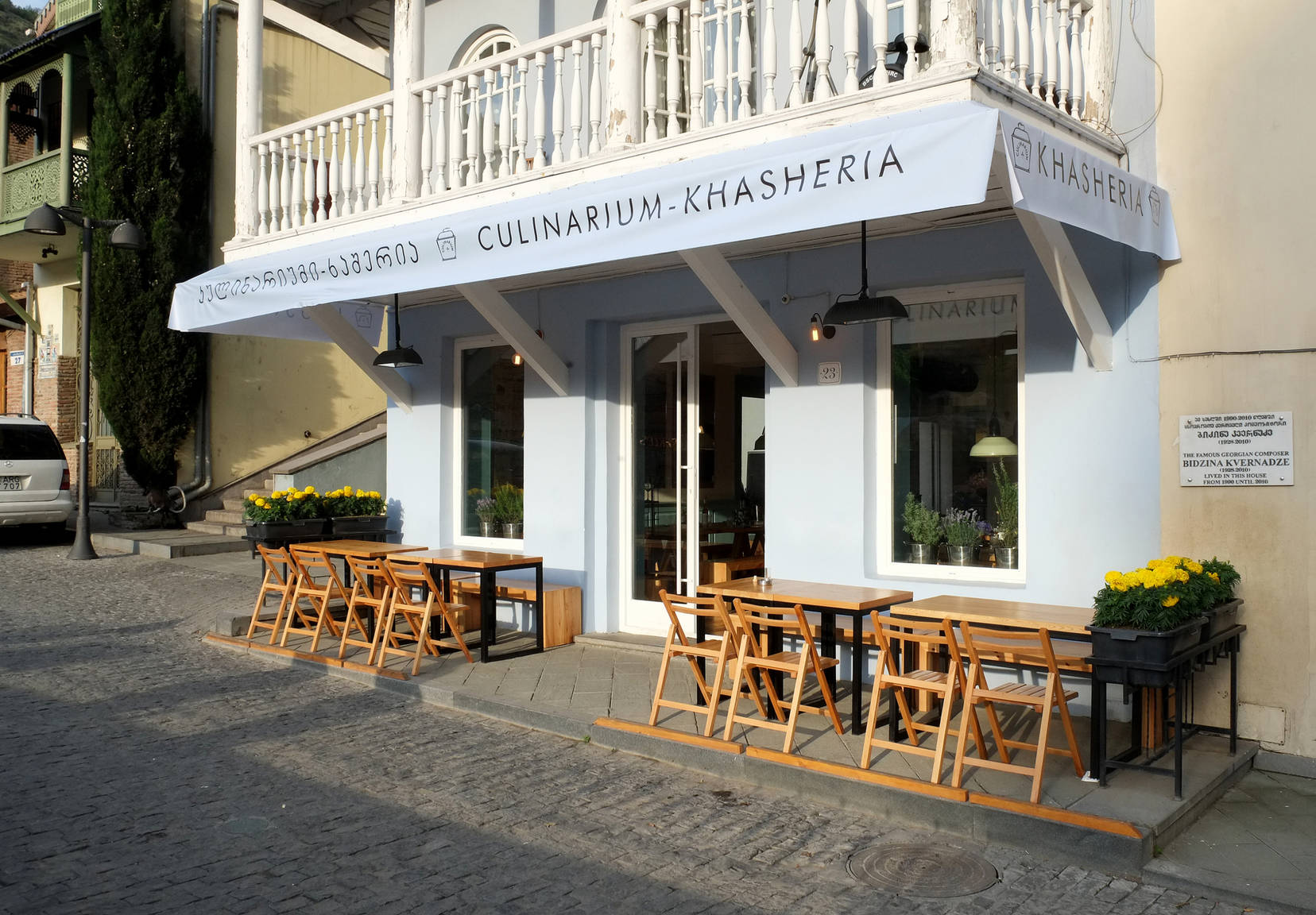 To cure hangovers, you should definitely try Khasheria!
This place was just meant to be a mouthwatering spot, perfectly integrated in the famous historical Sulphur Bath district.
As is clear from the name, the star dish of the outlet is Khashi soup (a garlicky meat stock) but cooked untypically for Georgia, I would say with an Asian twist, literally umami at its finest!
The freshest Sulguni & tomato salad is definitely worth trying, but to be honest you won't go wrong with any item listed on the menu because the place belongs to the best female star Chef of Georgia- Tekuna Gachechiladze!
WHERE: 23 Abano St.; Average check: 30 Gel.
PURI GULIANI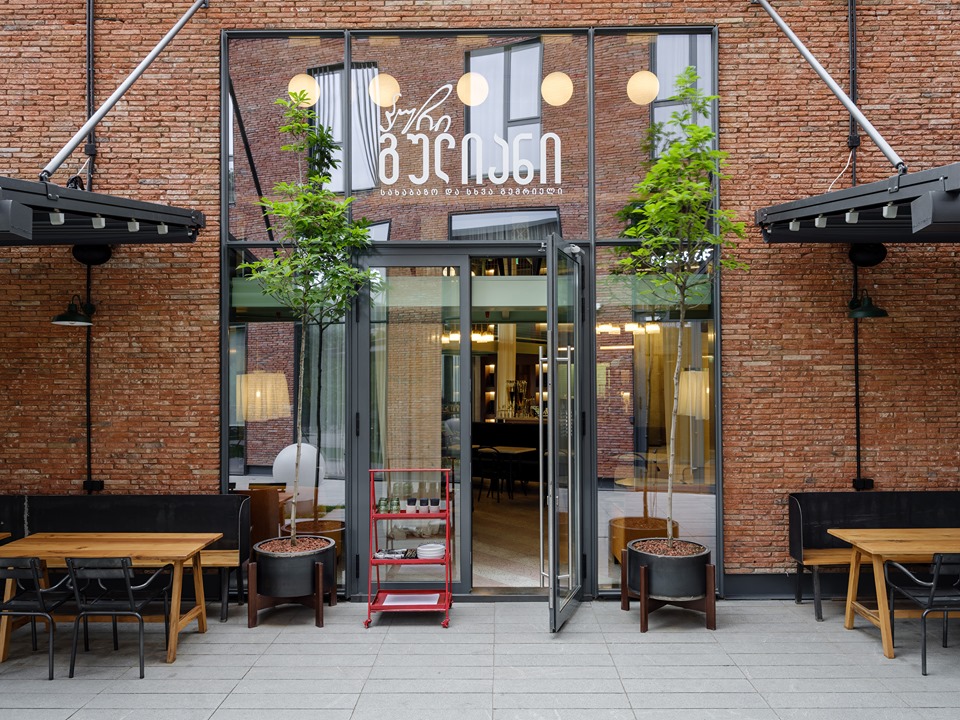 Khachapuri, staple diet of Georgia, is a dish that can be and should be eaten everyday! Moreover, the choices are endless: Adjarian cheese boat for breakfast, Imeretian for lunch, light Pkhlovani with herbal filling for dinner! A layered one called Achma for special occasions.
Since my native place is Batumi, my heart truly belongs to the Adjarian one!
Puri Guliani bakery & kitchen (awarded the best restaurant concept of 2019), offers Adjarulis with that golden crust, that crunches with every breaking, than dipping straight into the bath of various cheeses, butter and egg yolk! And the process of baking the pastries in the conceptual stone oven can be observed directly from the beautifully designed hall.
WHERE: Saarbrucken Square; Average check: 25 Gel.
BLACK LION (SHAVI LOMI) and KETO & KOTE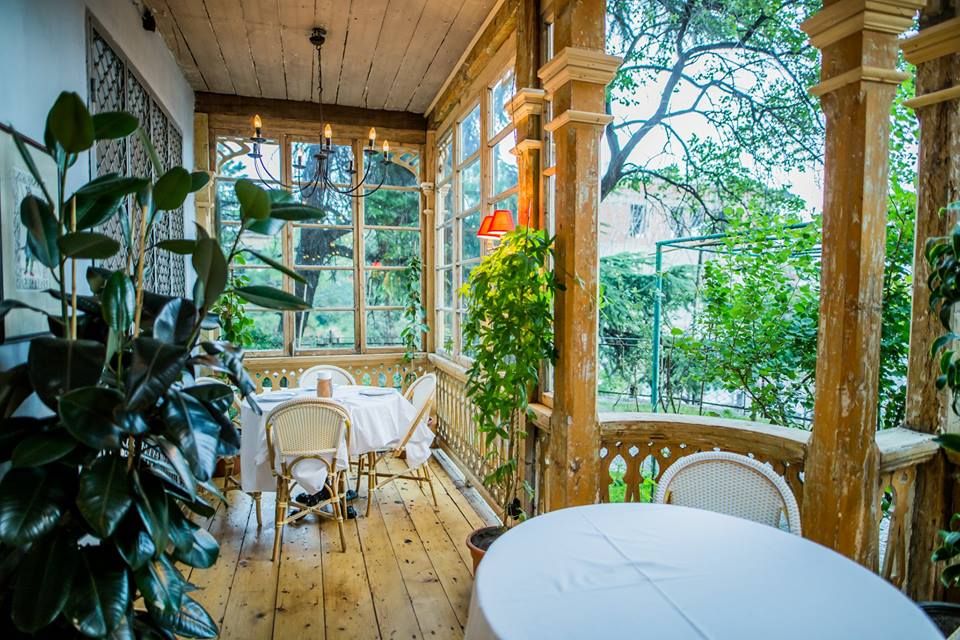 For dining in a truly Tbilisi atmosphere, it is worth a glimpse into the Black Lion (Shavi Lomi) and the restaurant Keto and Kote. Both restaurants are located in typically Tbilisi houses with Italian courtyards, in secluded areas of central Tbilisi and off the touristic routes- truly hidden gems.
Female Chef Meriko Gubeladze has developed a truly Tbilisi style of comfort cuisine, ideal for any occasion, whether it's a Friday dinner out with friends, or Saturday pre-party, after work dinners with colleagues, or your Moms birthday.
Keto and Kote location: 3 M. Zandukeli Close; Average check: 35 Gel.
Shavi Lomi location: 28 Z. Kvlividze St; Average check: 30 Gel.