Explore the Little-Known Georgian-Jewish Heritage, Countrywide
BLOG by Ran Gidor, Ambassador of Israel in Georgia
When travelling around Georgia, we naturally tend to give priority to the obvious landmarks, like Mtskheta, Gori, Vardzia, Racha, Batumi, Kakheti, etc. But how many of us are aware of the hidden 'gems', known and remembered by Jews and Israelis, which are still awaiting proper appreciation by the general public?
Georgia's abundant charms are becoming increasingly well-known all over the world - which is a wonderful development both for its national image-branding and the local tourism sector. The stunning landscape, delicious cuisine, unique wine varieties, ancient culture and legendary hospitality are all rightfully gaining recognition overseas and attracting increasing numbers of foreign tourists. However, one aspect of Georgia's appeal is known only to a shrinking number of visitors: its unique Jewish heritage.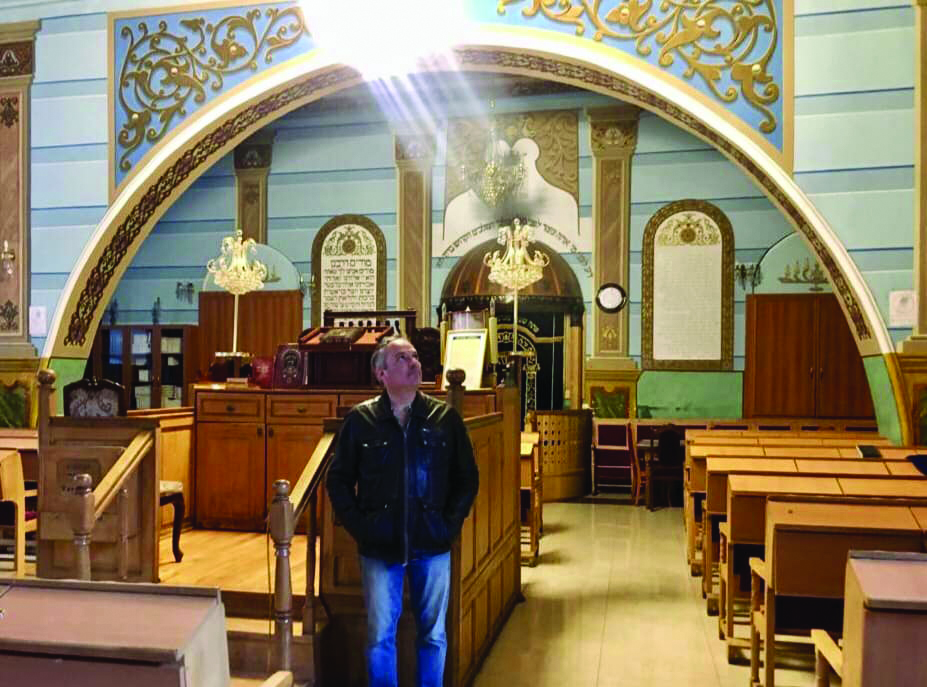 I was posted to Georgia as a junior Israeli diplomat back in 1997, when the Jewish community was still estimated to number around 20,000-30,000 persons, but its synagogues, cemeteries and institutions were sadly dilapidated after decades of Soviet repression. Having returned here as an ambassador 20 years later, I was struck by the poignant reversal of fortunes: many of the Jewish landmarks around Georgia have been returned to their former splendor, but the community itself is sadly diminishing and might even disappear altogether.
Georgia is justifiably proud of the fact that Jews have been living here for more than 2 millennia and have experienced far less antisemitism than in almost any other country. In fact, it's almost impossible to separate the history of our two nations: dating back to the destruction of the first (King Solomon's) temple, the large Jewish community of Mtskheta, through the association of the Georgian Bagrationi royal family with the Biblical Jewish King David, Saint Nino (whose uncle who was the Patriarch of Jerusalem), Jewish Sidonia and Christ's robe, Shota Rustaveli's burial in Jerusalem where his only known portrait can be seen on the Jvari Monastery's walls, the explicit reference by the medieval Georgian writer Leonti Mroveli – all the way to modern times, the art of Akhaltsikhe's Shalom Koboshvili, the contribution of the community to contemporary Georgian culture, science and politics, and its eventual migration to Israel.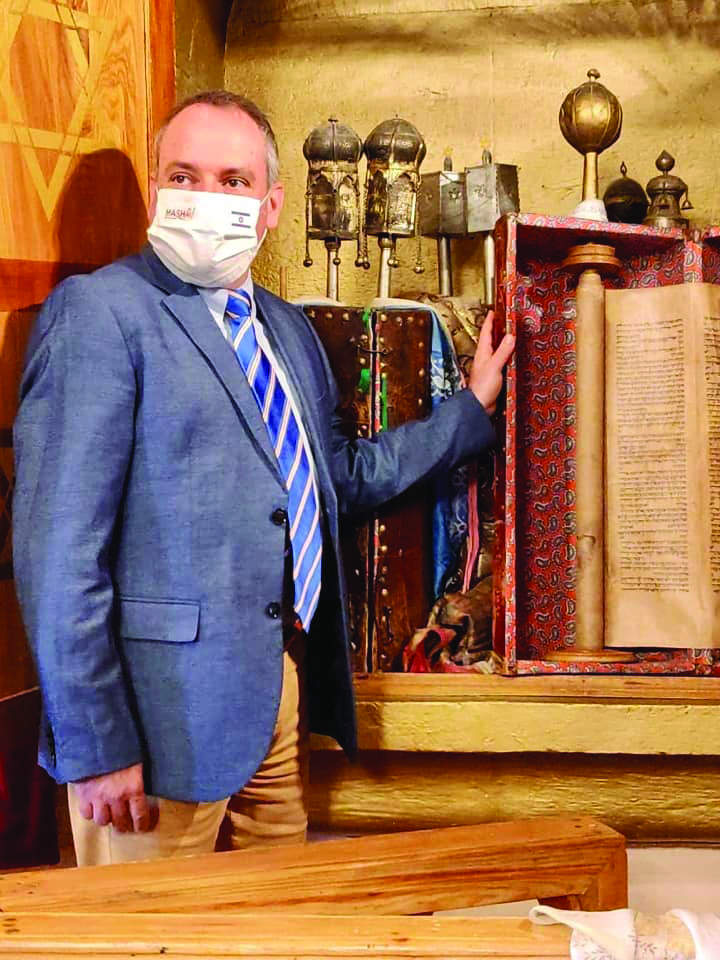 In recent years, the Georgian Jewish community has dwindled to just about 4,000-5,000 persons (or 1,400 according to official government figures). However, Jewish heritage is still available all over the country for everyone to see. The great synagogue in Tbilisi is considered one of the world's most beautiful – as is the one in Oni, dating back to 1895 and modelled on Warsaw's synagogue (destroyed by the Nazis). Other fascinating remnants of Jewish existence can be found in Batumi, Vani, Kutaisi, Surami, Akhaltsikhe, and even some remote villages in Kakheti.
Young Georgian Jews are currently engaged in 'rediscovering' some of the forgotten centers of Jewish existence, renovating them and turning them into tourist attractions – like the ancient cemetery in Velistiskhe. Moreover, this 'journey of discovery' is gaining momentum even amongst non-Jews, as was evident from Chai-Khana's fascinating multimedia project exploring the 'vacuum' left behind by the disappearing Jewish community - https://chaikhana.media/en/special-projects. Another brilliant young Georgian scholar, Teona Tkhelidze, is currently working on a treasure-trove of Jewish fairytales, miraculously preserved in dozens of hand-written notebooks and written in the Stalinist terror of the 1930s by a Jewish woman in Kutaisi.
It is estimated that no less than 100,000 Israeli citizens were either born in Georgia or descended from Georgian Jews. Many of them have kept in touch with their childhood friends and neighbors, and some even own property in Georgia. In the last year before the COVID-19 pandemic (2019), no less than 200,000 Israelis visited this country (ferried over by 42 weekly direct flights), by far the largest group of foreign visitors from any country that is not geographically adjacent to Georgia. Since the beginning of 2021 alone, more than 40,000 Israelis have visited Georgia.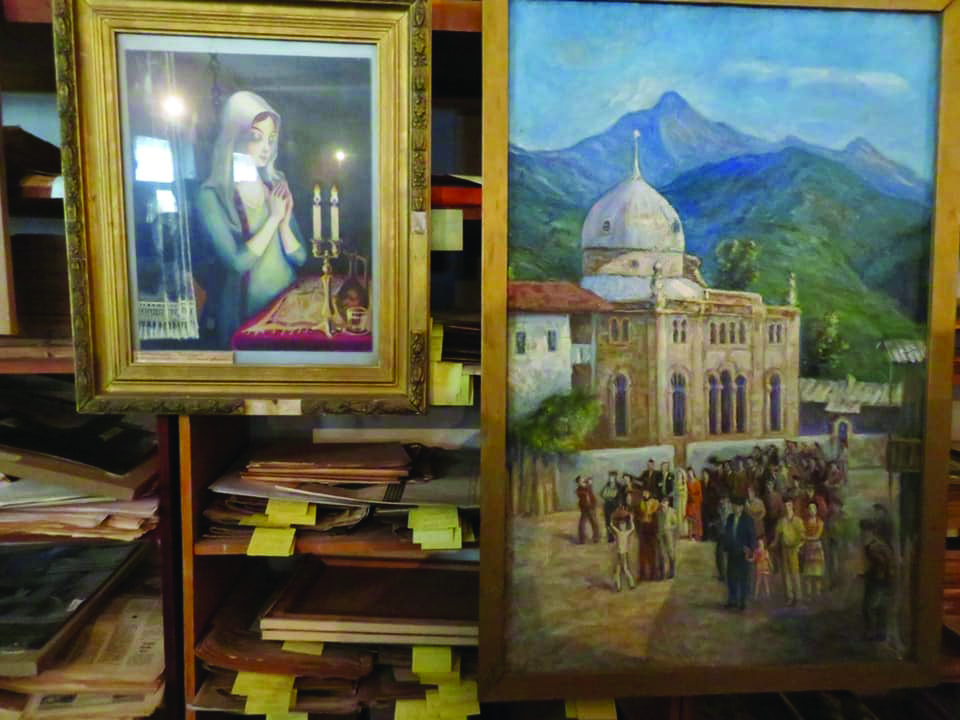 Many of these tourists make nostalgic pilgrimages to these endlessly-absorbing centers of former Jewish life in Georgia. However, very few non-Israeli visitors or, indeed, Georgian people themselves are even aware of their existence. Hopefully, this will change, since understanding Georgia's complex multi-ethnic and multi-religious past is essential for shaping its national narrative and collective identity. Moreover, an awareness of this glorious past is crucial for preserving the spirit of tolerance, open-mindedness and coexistence that appears, at times, to be under threat.
Cultural exploration 'off the beaten track' is becoming a new trend all over the world, alongside eco-tourism, culinary tourism and 'adventure tourism'. Therefore, it makes perfect commercial sense for the Georgian tourism authorities to boost the international appeal of the local Jewish heritage sites, as a growing number of tourists are no longer satisfied with just 'ticking off the boxes' of the most obvious postcard destinations. Once more Georgian and foreign visitors discover those marvelous gems, they'll be richly rewarded with stunning architecture, gripping tales, cultural masterpieces, and, most importantly, a three-dimensional understanding of the history, legacy and 'soul' of this wonderful country – Georgia.