THE TBILISI PHOTOGRAPHY & MULTIMEDIA MUSEUM
For the 10th Anniversary of the Tbilisi Photo Festival, the first Photography & Multimedia Museum (TPMM) opens its door on September 16. Located in the design-hotel Stamba on Merab Kostava Street 14, the museum is the first institution in Georgia that focuses on contemporary images and promotes photography. The opening event presents the work of the French artist duo Vincent Moon and Priscilla Telmon, "UNUS MUNDUS: Rituals and Trances" (more details below). The artist duo gave a live music performance synchronized with the screening and invited the visitors to lay down and meditate. The colorful projection filled up the vast and industrial-looking space with hypnotic sounds and deep rhythms.
At the back of the room, visitors can enjoy the rich selection of art books and browse the newly created i-mediatheque, that compiles an extensive gallery of video archives and photo projects, showing the variety of styles and topics.
The museum aims at building bridges between social groups and between artists across the regions, especially in the conflict-affected regions, through its diverse educational programs, its cultural exchanges and the i-mediatheque.
Altogether, the Tbilisi Photography and Multimedia Museum aims to be an inclusive meeting place centered on art and culture. For more information about the coming events and how to get involved, you can contact info@tpmm.ge or visit their website: https://tpmm.ge/en/
ON NOW (until Nov 1):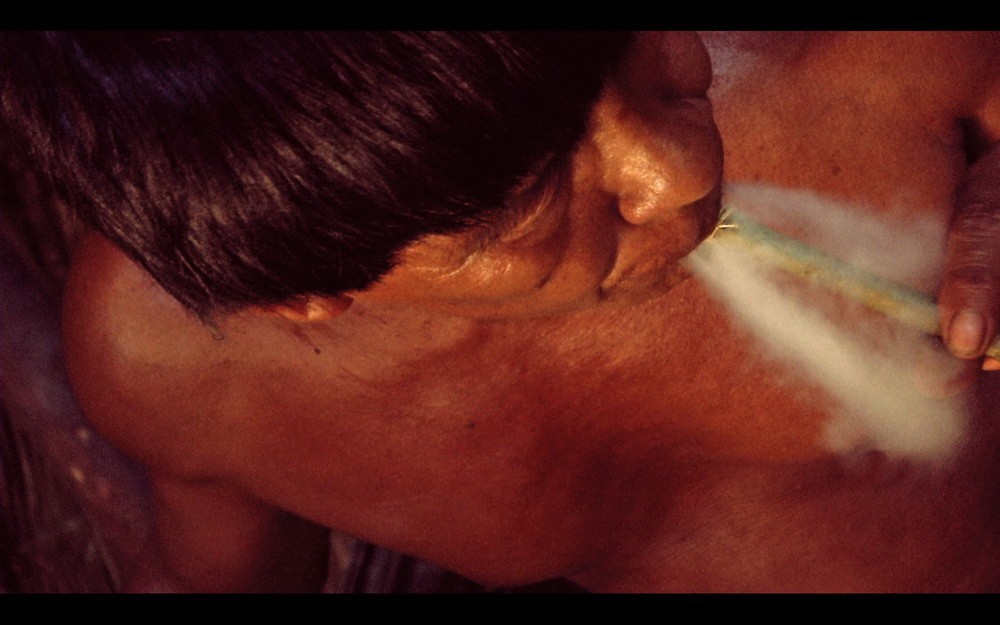 'UNUS MUNDUS: Rituals & Trances' by Vincent Moon & Priscilla Telmon
A multi-screen installation which took 10 years to make and composed of more than 100 films that explore the world of sacred music and rituals. Documenting trance ceremonies and spiritual gatherings in many parts of the world - from Sufi rituals in Chechnya to shamanic plant uses in the Amazon, from Ethiopian church chants to Javanese popular trances - the installation is made to create another type of relationship for the viewer with such celebrations of faith and transcendance - there is no beginning nor ending, the entire installation running in loop and being displayed in an alternative system of randomness - there is never any repetition, all the compositions being constantly new and creating new meanings all the time. The name "Unus Mundus" comes from an alchemical notion, popularized by Carl Gustav Jung, of an underlying unity in reality, from which emerges all the archetypes and which is at the core of the synchronicity. The system of the installation, based on random factors, tends to then create simple but subtle forms of synchronicities for each spectator.
For more information about this and upcoming exhibitions, visit the Tbilisi Photography and Multimedia Museum Website here.
Additional Info
ADDRESS
Stamba Hotel
14 Kostava St., Tbilisi