TBILISI GATE GALLERY
Tbilisi – an eclectic city, full of historic and modern sightseeing, offers yet another go-to destination to art enthusiasts, called the Tbilisi Gate Gallery. Gate Gallery is a multifunctional area launched by three contemporary artists nearly a year ago, aspiring to increase public interest in the arts.
The visitors of the Tbilisi Gate Gallery are given a chance to see 'live-art', which means that they can see how the artists mix the colors and create their works. Then they can buy the paintings when they're done!
While soaking up the artistic and picturesque atmosphere of the Tbilisi Gate Gallery, visitors can also enjoy a variety of drinks and Georgian dishes against a background of live music.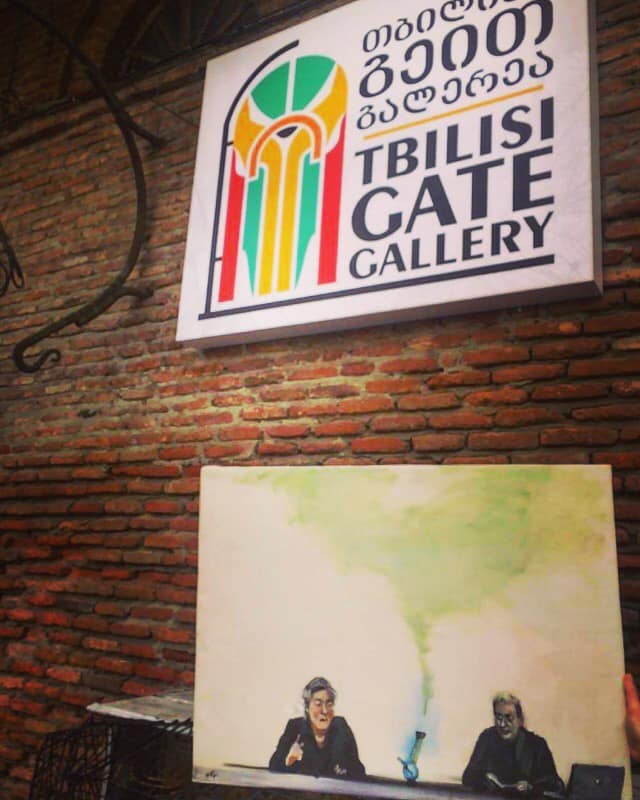 The location is especially attractive for painters and sculptors, as there is a special area at the Tbilisi Gate Gallery which is available for renting and launching a number of different exhibitions.
With its colorful paintings and wonderful open air café-bar, the Tbilisi Gate Gallery is one of the best locations, promising a great atmosphere in which to spend time with friends and talented artists.
By Ketevan Kvaratskheliya
Additional Info
ADDRESS
7 Baratishvili Str., Tbilisi
TEL
(+995) 558 79 68 10
OPEN
10 AM - 10 PM