Experience the Magic of Hollywood in Dubai - MOTIONGATE - Middle East's Largest Hollywood-inspired Theme Park
Whether you travel to Dubai or live there, whether with kids or without, Motiongate is a must-visit place that will truly amaze you! A Hollywood-inspired theme park located in Dubai Parks and Resorts, Dubai, United Arab Emirates, showcasing themed areas and attractions based on DreamWorks Animation, Columbia Pictures, Lionsgate, and The Smurfs.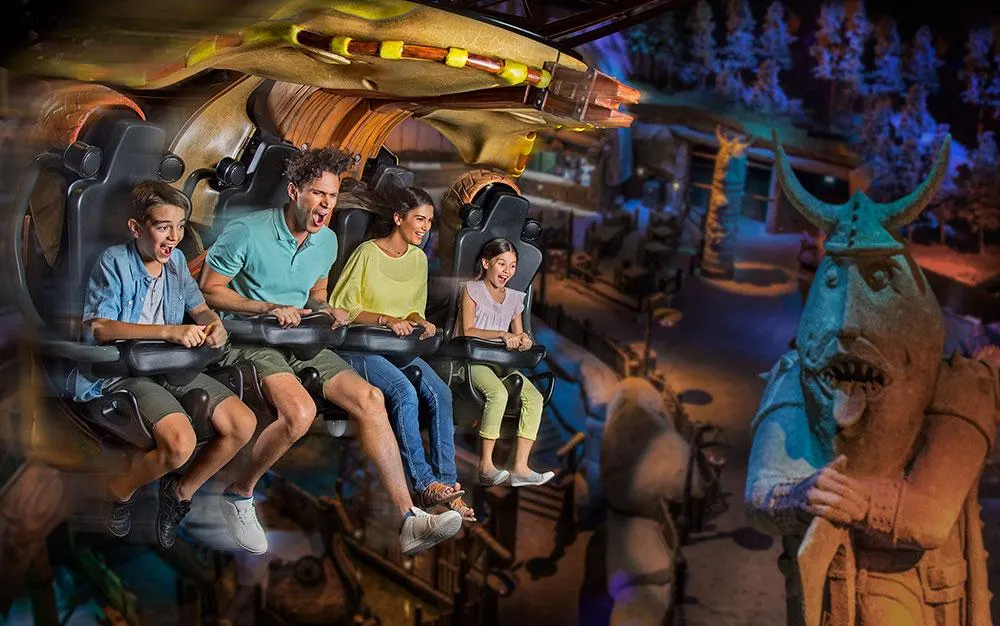 Motiongate Dubai was opened on December 16, 2016. This place is full of magic, you never get tired of it and want to go back as many times as possible. It makes kids' dreams come true and adults bring back beautiful memories. It is a place, where rides and movies come together!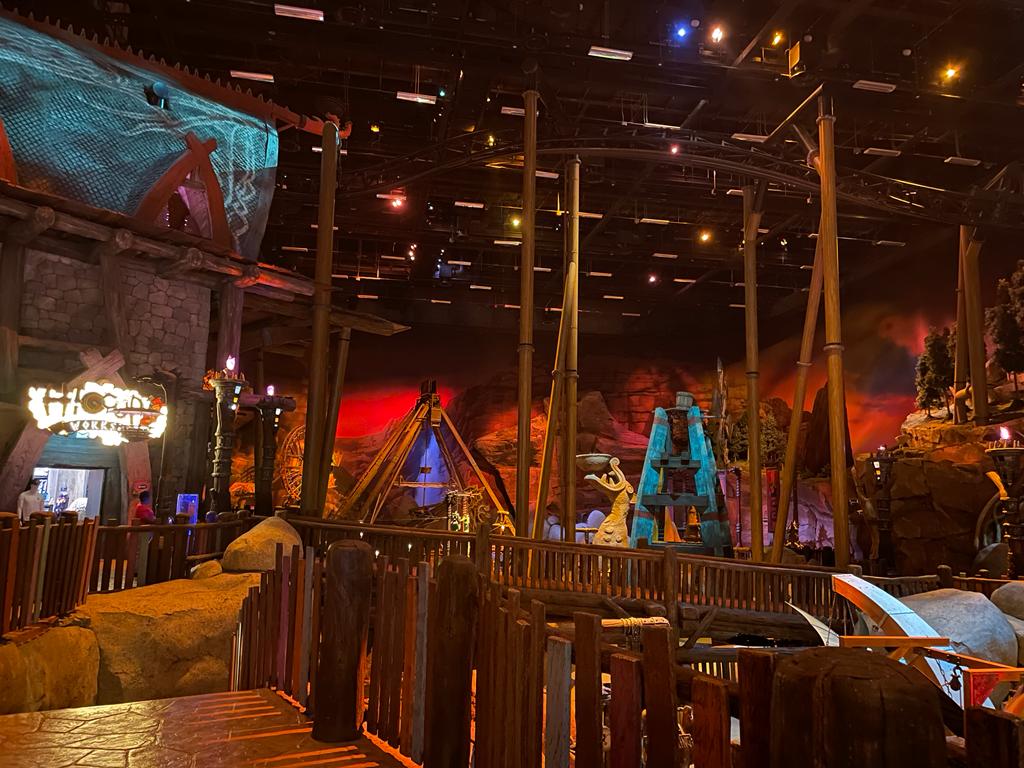 You can discover the magic of Hollywood like never before! Dreamworks Animation, Columbia Pictures, Lionsgate, and Smurfs are the four world-famous motion picture studios, each zone having a huge territory with its wonderland, where you create memories, and experience so much more than just entertainment and 40 world-class attractions.
Dubai is a must-visit for fun lovers who want to experience jaw-dropping shows, adrenaline-pumping rides, and endless movie-themed fun! From gravity-defying rides like The Hunger Games Capitol Bullet Train, to immersive attractions such as and Kung Fu Panda: Unstoppable Awesomeness. You can even battle for New York with Ghostbusters, join the Zoosters at Madagascar: Mad Pursuit, fly with Toothless the dragon, or simply enjoy hours of fun and snap some epic photos inside the ginormous DreamWorks Zone. Little, big and medium-sized ones alike will be truly spoilt for thrilling choices as they explore the park's five themed zones, each one straight out of the movies – just like the delicious collection of eateries and an incredible array of exclusive movie merchandise and memorabilia.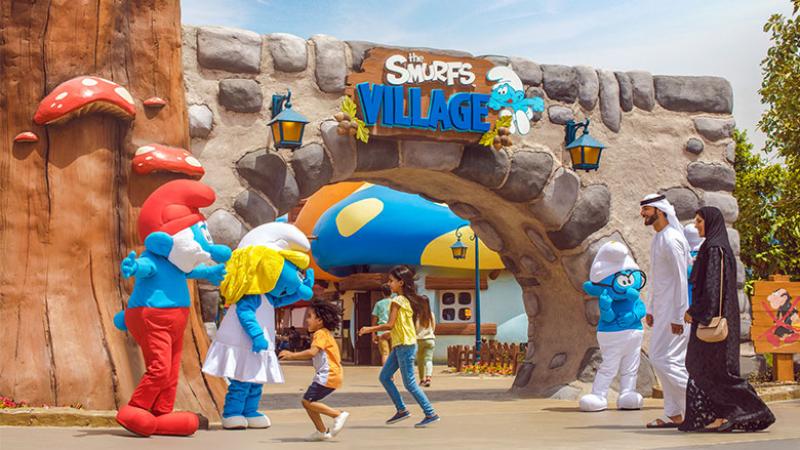 Meet your favorite characters in real life and grab a photo to take home. Expect to see a few Hollywood favorites at Motiongate Dubai, including favorites from Ghostbusters, Kung Fu Panda, The Hunger Games, The Smurfs, Shrek, and Cloudy with a chance of Meatballs.
The rides are so enjoyable, especially for families and friends, and also a lot of activities, attractions, and entertainment are offered for all ages. Every zone has its thematic shops where you certainly have to buy your favorite themed t-shirts, souvenirs, hats, bags, and so many more, with amazing prices and deals, make sure you grab some gifts for your loved ones too.
Little ones are welcome at adorable Smurfs village – smurfberry factory, woodland playpark, express, studio tours, and wonderful cafes. Here you can celebrate a birthday for your kid too.
Dreamworks – Here you meet and greet Hollywood legends, such as Madagascar, Shrek, PO, Kung Fu Panda, and many more. Each themed zone offers amazing decorations, where you feel that every single cartoon character is real, you feel the spirit of Hollywood and this feeling becomes, even more, real and amazing with rides and thematic entertainment attractions.
At Lionsgate – make sure you go for a huge roller coaster ride, with a lot of adrenaline, making your visit to the park memorable forever!
At Hollywood theatre, you get different shows, mesmerizing musical shows, and others.
Columbia Pictures is one of the most stunning zones with fascinating entertainment programs for kids and adults, such as River expedition, Zombieland blast-off, Hotel Transylvania, underworld 4d, Flint's imagination lab, etc.
Grab your camera, wear comfy shoes and start your amazing journey at Motiongate Dubai – simply one of the best places in the world to visit, full of memories, fun, and magic!
By Sofia Bochoidze