TBILISI DIGITAL SPACE
*** CLOSED UNTIL APRIL 10, 2020 DUE TO THE CORONA RISK ***
The first Digital Art Museum in Georgia is located in Tbilisi Mall and covers 500 square meters. This is a place where visual effects and digital and virtual installations create an unexpected and paradoxical world, giving you a chance to escape from reality and experience the world with no limits.
Discover the work of Vazha Pshavela's titled 'Withered Beech,' with the music and graphics created specifically for this show. The digital font was taken from the great writer's original manuscript. Georgia's beloved actor Murman Jinoria reads the text to make you a part of the story.
Forest of Lights: Enter a boundless world of light and beauty.
Main hall with video projections and mirrors: Eliminate the boundary between Man and Nature. Flowers, butterflies, waterfalls, birds, oceans and beautiful jellyfish will take you into the virtual world of nature. Museum spaces, artifacts, cultural treasures, and rooms designed for children will captivate the viewer and reward them with an unforgettable experience.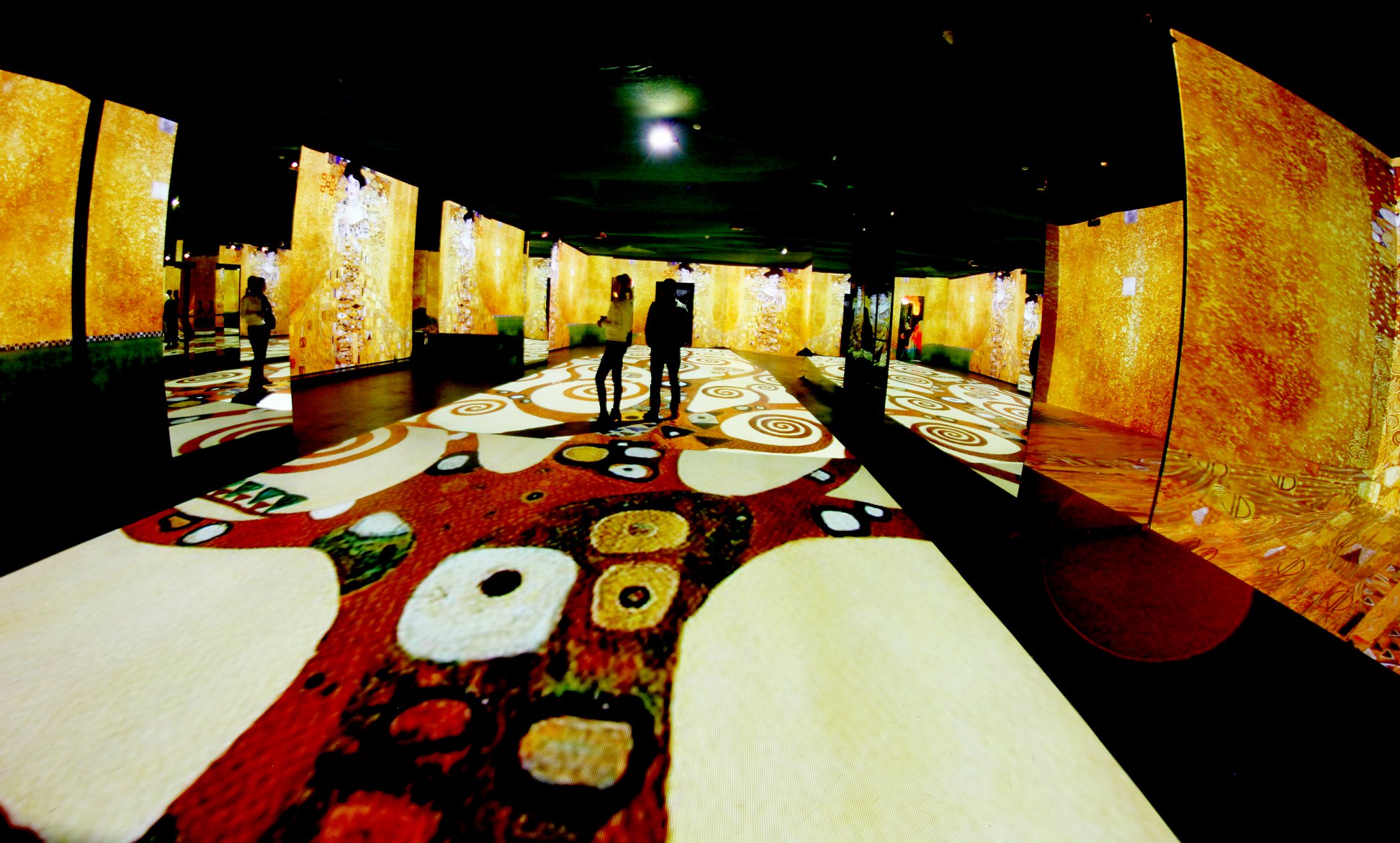 DIGITAL EXHIBITION OF GUSTAV KLIMT: The work of art nouveau painter Gustav Klimt is brought to life by digital technology in Tbilisi in an immersive exhibition that marks the 120th anniversary of the painter's. See his works brought to life with sounds and music, and colors exploding throughout Digital Space's immense projection surface for a one-of-a-kind experience.
TICKETS: 5 – 20 GEL, discounts for families. Youth and senior citizens. See their website for details.