KHASHI HOUSE
Khashi (boiled offal) is a popular dish throughout the Caucasus. People eat it not only when hungover, but for healing purposes. It is good for colds, viral and infectious diseases, including mumps and scarlet fever, wound healing and strengthening bones.
Lovers of good Khashi and tasty Georgian dishes are already familiar with the restaurant chain "Khashi House", which was founded in Tbilisi in 2016 and opened its fourth branch this year.
We spoke with Rezo Papukashvili, founder and CEO of Restaurant Network, about the activities and priorities of Khashi House.
When was the first Khashi House opened and how did you expand the network?
We opened the first Khashi House in Isani, at 130 Monk Gabriel Salos Street. In 2017, according to customer demand, we opened a second branch in Saburtalo, at 30a Kazbegi Ave (Kalistrate Kutateladze 1). We were ready for a third branch in 2018 and opened it in Gldani, at 90b Sheshelidze Street. We already had three branches in the city, and wanted to build another Khashi House out of town, in Natakhtari. The fourth Khashi House was opened in 2019. In Natakhtari, our guests can eat while listening to the third generation of "Qsovrelebi", the band "Little Qsovrelebi", led by Giorgi Shoshitashvili every evening at 7PM.
What is on the Khashi House menu?
Khashi is our brand dish, but we have a whole menu of Georgian cuisine, including the best khinkali, kebab and barbecue. I would especially distinguish the red chopped tomato marinade, which is our trade-mark and is highly appreciated by our customers.
In August 2016, Tianeti hosted a festival called Tianetoba, where the best chefs of Georgian dishes were nominated. We were invited to the jury. The best Khinkali nomination was won by "Pshavi Champion". I offered the chefs of Pshavi Champion and their team to come to Tbilisi and start cooperation with Khashi House. The chefs would be provided accommodations and high payment. After that, four women came from Pshavi and our menu welcomed the Khinkali of Pshavi Champion. Neither of us could compromise brand names, and so we use both. All of our branches are now represented by these two names.
What is the Khashi House priority?
Our priority is a healthy and quality product and to offer all our guests comfort. Eka Jilavdard, Manager of Hygiene, Food Safety and Quality at our branches, adheres to sanitary and hygiene standards. We strictly control food quality and use. We have a close relationship with the Food Safety Service, receiving tips and recommendations that we adhere.
We heard Khashi House is a sponsor of Georgian wrestling.
Yes, we actively support the National Wrestling Federation of Georgia, for which I thank its President, Gela Beruashvili, who allowed us to award Onise Bughadze from Sachkhere, Georgia's 2019 Georgian sportsmen at wrestling, with the Durmishkhan Priashvili Prize (he was a former wrestler of ours). Bughadze was awarded a one-year GEL 500 scholarship. We will try to make this prize a tradition.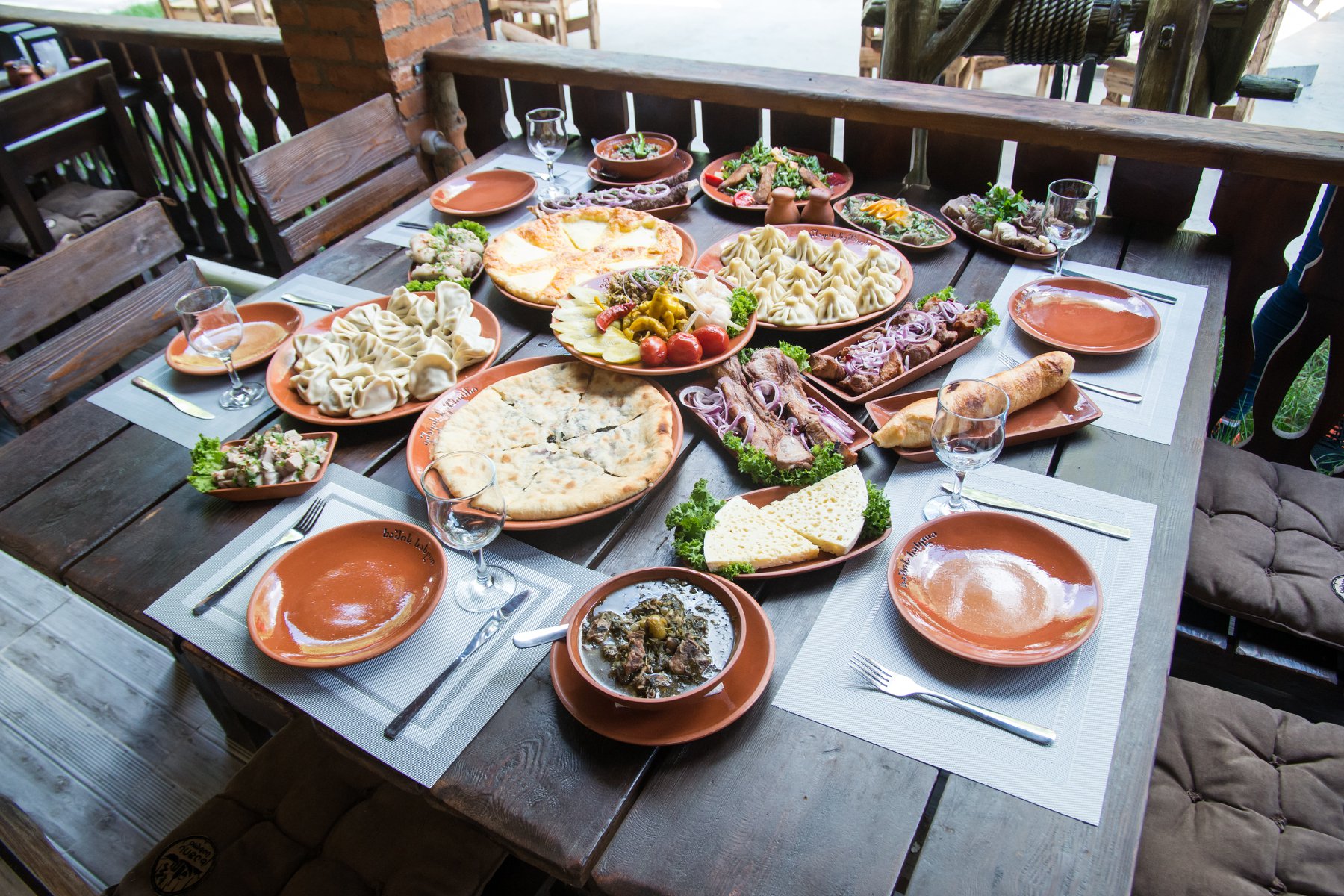 Do you have a delivery service?
Yes, we work with Glovo. You can also taste our dishes using the Glovo app.
Are you planning to expand?
Of course, we are thinking about expansion and this is also reflected in our future plans. We have added a new branch every year since 2016, and 2020 will be no exception in this case. There are suggestions, though at this point I will refrain from talking about where the fifth branch will be opened. It is possible that the name of "Khashi House" and "Pshavi Champion" will appear in one of the resorts of Georgia. In order to do this, it is necessary to have the right staff, selected and trained in parallel. When we are sure that they are up to our standards, then we will think about opening a new branch. I would like to take this opportunity to thank my partners and our customers, in particular, each of my employees, for their dedication. Without them, nothing would be as it is.
Translated by Mariam Merabishvili
Additional Info
ADDRESS
130 Monk Gabriel Salos St.;
30a Kazbegi Ave.;
90b Sheshelidze St., Tbilisi
TEL
(+995) 596 39 39 39