THE KASHVETI CHURCH
The Kashveti Church of St. George is a Georgian Orthodox church in central Tbilisi, across from the Parliament building on Rustaveli Avenue.
Legend has it that David Garejeli, one of 13 Assyrian monks who came to Georgia in the 6th century to boost Christianity, lived in a cave there (which you can now see full of water, which you are free to drink!). After a scandal in which he was accused of impregnating a lady, he confronted said woman publicly down on now-Rustaveli Avenue in front of the Kashveti Church, demanding "by the power of God" that the child in her womb name its real father. They say the baby named a local stonesmith. The locals then stoned the woman to death for her lies and she gave birth to a stone at that moment, so-doing proving David's innocence andresulting in the church becoming known as Kashveti ('kva' meaning 'stone' and 'shva' to give birth'). Guilt-ridden for not saving the woman, David retired to the desert and founded the David Gareja cave-monastery.
The church stands out for its beautiful entrance, and frecoes at the altar painted by the renowned Lado Gudiashvili in 1947.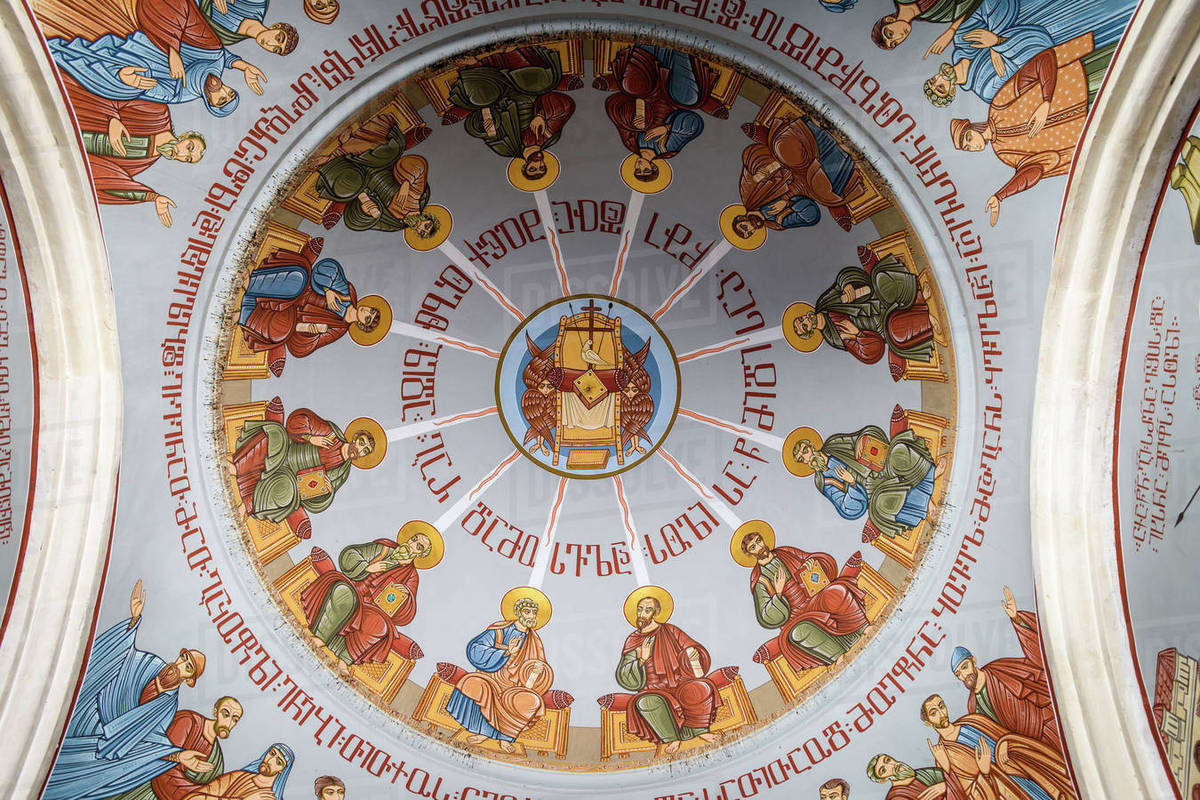 The dome. Source: dissolve.com
Lado Gudiashvili's house museum is just around the corner of the church on a street named after him.
Main image source: flickr.com
Additional Info
ADDRESS
9 Rustaveli Ave., Tbilisi