EMIGRANT BOUTIQUE HOTEL
Housed in a historic building that represents a monument of cultural heritage, the boutique Hotel Emigrant is located in the heart of the city and features a unique design.
The entrance door of the Hotel is included in the list of 100 Best Modern Doors, as acknowledged by UNESCO. The building also houses the memorial apartment museum of Ekvtime Takaishvili, a prominent Georgian public figure.
Tbilisi Concert Hall is a 3-minute walk away, as is the Tbilisi State University, Tbilisi Zoo and Tbilisi Circus. Vere Park is on a parallel street, in just a few steps away, and only 50 meters from the Hotel the famous Rustaveli Avenue begins, leading you to Liberty (Freedom) Square, past some of the key sights of the city: Tbilisi Opera and Ballet State Theater, Rustaveli State Drama Theater, shopping malls, fashion and souvenir shops, museums, cinemas and numerous dining possibilities and other attractions. The Hotel is 11 miles away from Tbilisi International Airport and the nearest railway station is just 1.5 miles away.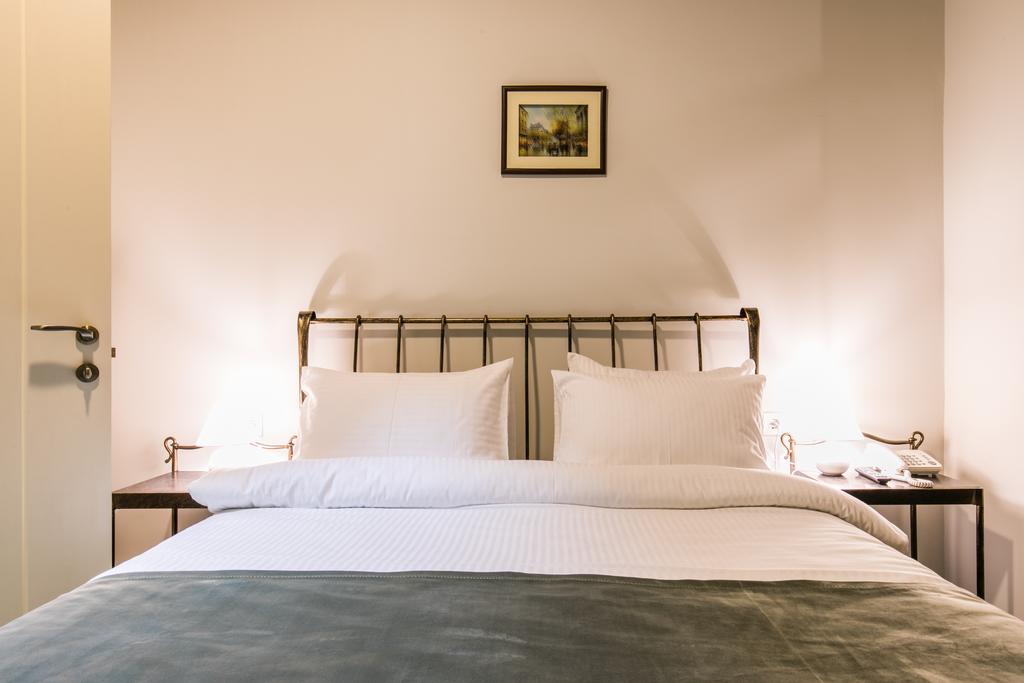 A stay in this hotel is both comfortable and convenient, as you can walk around the city, see all the important places and feel the grandeur of Tbilisi in all its value!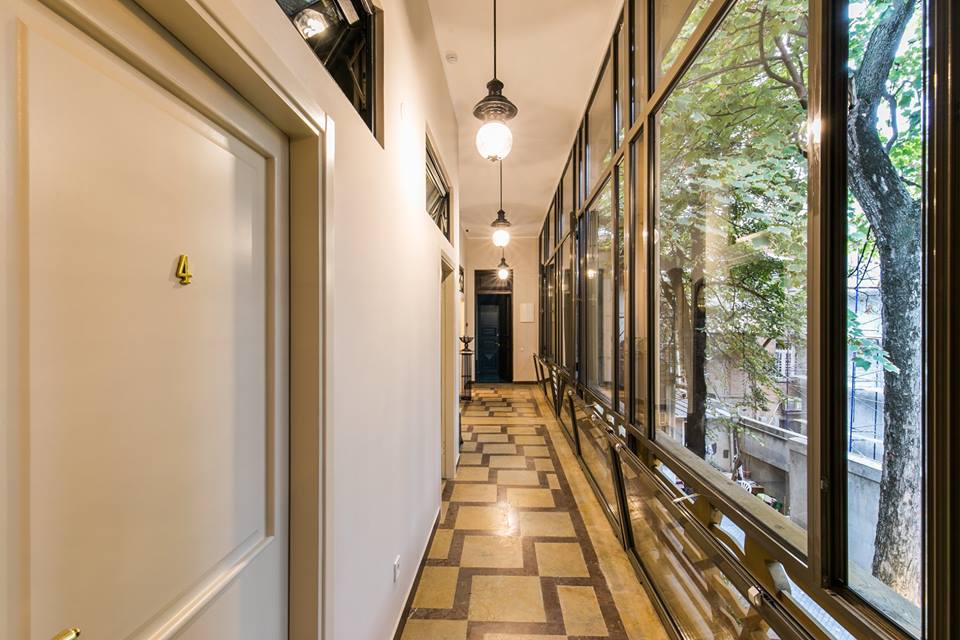 The boutique-style hotel has three floors with a total of 10 rooms. Since opening in September, Emigrant has been taking very good care to assure all its guests a comfortable vacation in a harmonious synthesis of modernity and history.
Additional Info
ADDRESS
6 Vashlovani St.,
Tbilisi
TEL
(+995) 599 02 66 44