TBILISI CONCEPT STORES
Looking for something interesting and special that doesn't come from a commercial line that everyone else is wearing? Got your own product that you think could make some money with the right artistically-minded audience? Look no further than Tbilisi, a hot-bed of artistic vision that merges old and new, and the weird and wacky with the conventional.
Every year sees a new conceptual store opening its doors, giving you the chance to get your hands on handmade, original, exotic, antique, interpreted or created items by artists who have character and history. These types of shops add to the charm of any city, and Tbilisi is ready to serve.
17² (17 KVADRATI)
This handicrafts and accessories store has been in Tbilisi for years now, located in the courtyard of the Museum of Literature, and it recently opened a branch in Kutaisi.
17² features leather goods (bags, shoes and other accessories) created by its founder, Nicholas Humanoid, as well as products for everyday use created by other artists.
Nicholas says the creation of his store was dictated by a shortage of handmade items on the market.
"The idea of founding 17² came when I discovered there was a shortage of handmade local products in Georgia. I decided to create a sophisticated design myself," Humanoid says. "At first, I would only sell my own sewn leather goods, and then I thought I would also find things created by people of interest to artists.
"We named it "17²" because of the square footage of the store. We've expanded over the years to design products, materials, manufacturing techniques, but what never changes is the idea, concept and quality."
Enjoy exploring 17² for tableware, textiles, furniture, lighting, paintings, posters, knitwear, jewelry and toys.
8 Chanturia St., Tbilisi
CHAOS CONCEPT STORE
Rebellion, freedom, fashion… and yes, a bit of chaos awaits you in the loft space on the central Kostava Street. Huge windows, a lot of light and air, a simple wooden floor with a huge bed, ping-pong table and a skate ramp – this showroom was created not just for quick shopping, but for spending time.
Four co-founders, young Georgian creatives, decided to shape up the place where local designers could sell their work alongside international brands who share asimilar philosophy. Quirky shapes, provocative prints and a touch of 90s spirit.
You'll find Adam Selman, J.W. Anderson, Nattofranco and Pawaka among the international brands, while Nicholas Grigorian, Gola Damian, George Keburia represent the Georgian side.
Chaos Concept Store shares the building with famous Rooms Hotel Tbilisi, so during Tbilisi Fashion Week and Mercedes-Benz Fashion Week, it turns into a magnetic place for international fashionistas.
14 Merab Kostava St., Tbilisi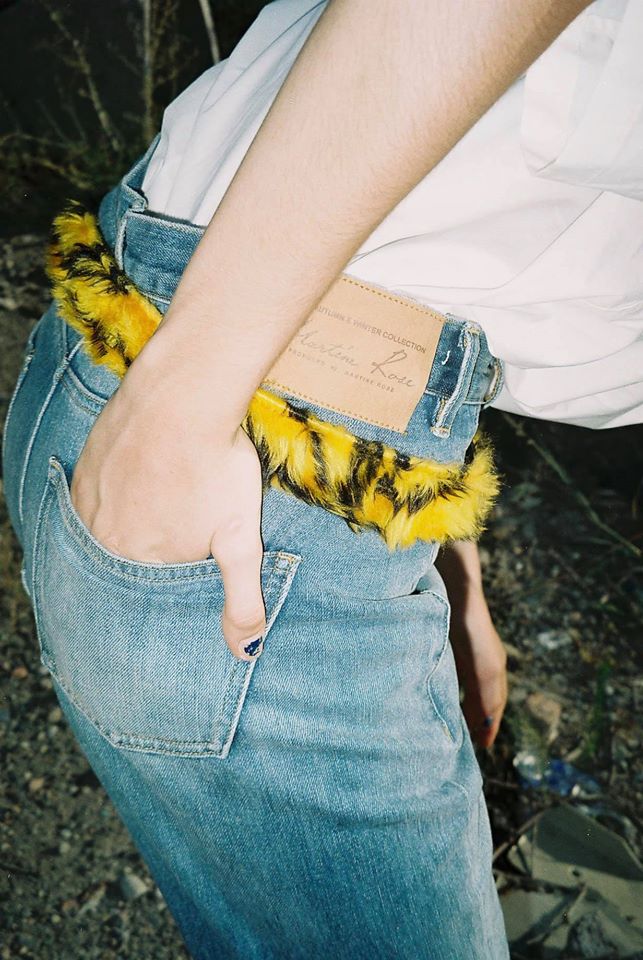 MAGIC SHOP ON JANASHIA
Here you can get various "magical" items – renovated furniture, lamps and chandeliers, knitted clothes, home accessories, handmade toys, vintage style tableware, wood/ceramic hangers, posters and paintings, all inspired by the "fairies."
28 Sh. Janashia St., Tbilisi
FLYING PAINTER ATELIER STORE
Each piece of clothing in this store is referred to as art, and each piece tells a story. Check out conceptual clothing and accessories created by artists, designer products and Soviet vintage, and "Nino," an unworn collection sewed back in the 90s.
The clothes are able to portray stories of romance, society and even politics. An extremely unique place that merges the worlds of art and fashion. Highly recommended.
Fabrika, 8 E. Ninoshvili St., Tbilisi
BLACK DOG SHOP
Black Dog Shop sells unique Georgian books, posters and postcards. Sort of a more upscale Dry Bridge, Black Dog is full of hidden treasures, with something new to find every time you come in – like handmade masks for Halloween or art installations like One Wall Gallery! Plus, you are supporting local artists, which is always very cool.
Fabrika, 8 E. Ninoshvili St., Tbilisi
IERI
With just a glance at the interior design of the place or the collection IERI has to offer, it is evident that the founders and managers are professionals. Anka Tsitsishvili, well-known fashion expert, is a creative director and a buyer for IERI. Sofia Guguberidze, an international expert in luxury business management, is the project director. The design of IERI was made in cooperation with Georgian studio 'Objects,' under the ownership of Keti Asatiani and Nuka Korinteli.
The IERI concept store presents 25 designers who are originally from Georgia or who have found their inspiration here: 0711, Atare Anbani, Babukhadia, Crosty, Eshvi, George Bezani, George Keburia, Idée Fixe, Ingorokva, Lalo, Le Chic Radical, Le Mocassin Zippe, Liya, Materiel, Moods Collection, Ria Keburia, Situationist, Sofio Gongli, Tatuna, Tiko Paksa, and Tushuri. The Georgian element of the store is strengthened by the handmade collection from the Samoseli Pirveli Atelier, which produces Georgian traditional clothing, and a collection of antique carpets. David Koma, Tata Naka and other big names joined in the Fall-Winter 2019/20 season.
1 V. Petriashvili St., Tbilisi