OSTEOPATHY IN TBILISI
In the contemporary busy world, where individuals have to adapt to the exhausting rhythm of life, there is a number of health issues that arise daily, including back pain, headaches, as well as ENT diseases. While the vast majority of society tries to find a solution and cure the above-mentioned problems through 'traditional' methods and a wide range of medications, there is an innovative method of treatment that can ensure long-term success.
This Osteopathy – An Innovation in Medical Science method is called Osteopathy, an approved medical practice in countries worldwide. The Osteopathic Center of Tbilisi recently opened on the Georgian medical market, offering a wide range of services to clientele.
Osteopathy is a method based on the manual manipulation of various body tissues. But it is vital to understand that it does not represent any type of massage or manual therapy. Unique in sense, osteopathy is distinguished to see the body as a self-regulating system and does not follow the traditional method of treatment of the organs, muscles or bones separately: osteopaths detect changes in different tissues of the body and prevent them from progressing, at the earliest stages. Back pain, headache and dizziness are among the most widely spread discomforts present in the daily routine of millions of people worldwide. Whilst painkillers are associated with the 'solution' in general, Osteopathy gives an incredible chance to determine the actual cause of the pain, rather than treating its consequences. What is of vital importance, the healing process is led without medical involvement, making Osteopathy safe for pregnant women and minors, and promising success in the long-term.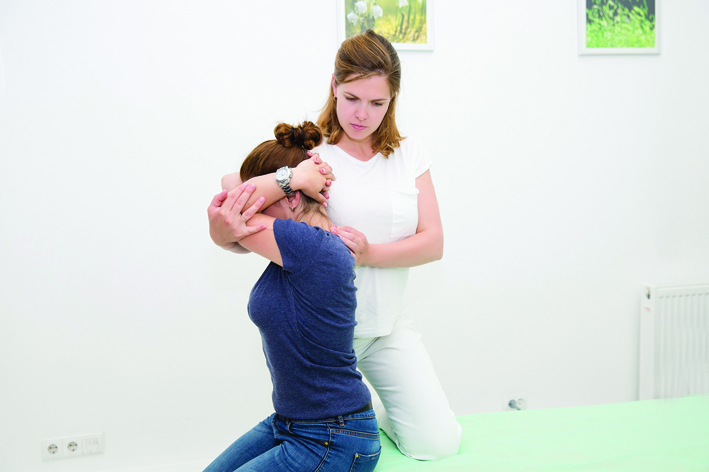 Boasting a team of experienced professionals, the Osteopathic Center of Tbilisi offers a wide range of totally safe and vital courses of treatment for a number of health issues.

We spoke to Elizaveta Astakhova, Founder of Osteopathic center and Osteopath, to find out more. "Osteopathy helps us to understand the sense of health and how much
everything is interconnected in our body," she says. "In classical medical education, information is divided into separate chunks. Anatomy is taught according to body systems, followed by the specialization of doctors in particular spheres. Unfortunately, interconnection between the body parts is gradually forgotten."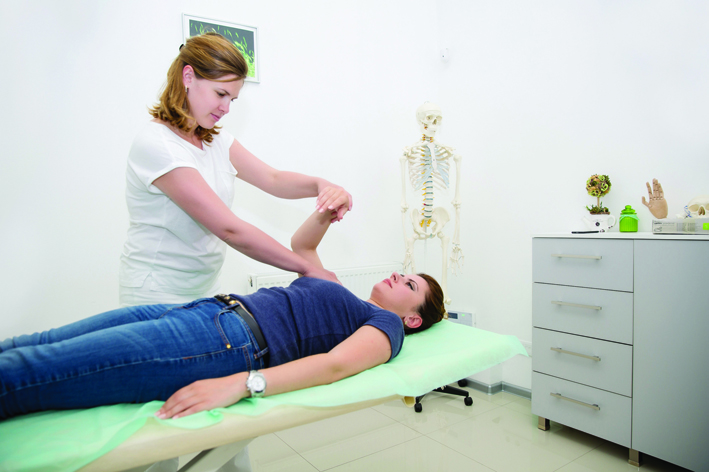 Elizaveta states that Osteopathy is a method that helps us to understand the real causes of diseases and cure them without medicines. "I truly believe that Osteopathy is the medical science of the future. More people need to understand the needs of their body instead of fighting the symptoms. I feel it is my mission to develop the branch, which contributes
to the conscious treatment of the body and health," she notes. "Our center was launched based on this concept. I started the practice of Osteopathy in Tbilisi when I was visiting individuals at their homes. I soon understood that the method is in high demand, as more people became assured of its effectiveness. Therefore, the idea to open a clinic
was born."

Along with the immaculate services of the Osteopathic Center, the members of staff and doctors treat each patient so they can be healed in the shortest time and in the very best way.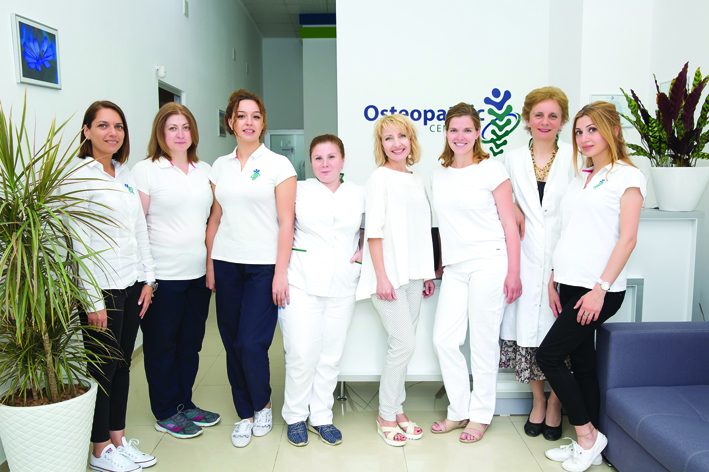 For more information, please visit: www.osteo.ge
3 L. Mikeladze Str. (34 Abuladze Str.), Tbilisi, Georgia
(+995) 290 46 05, (+995) 555 109 606
info@osteo.ge