IERI- A UNIQUE CONCEPT STORE
The capital city of Georgia is fast becoming a must-visit city on the lists of international travelers, grabbing attention with its harmonic combination of historical roots and contemporary revolution. Along with the booming popularity, Tbilisi is acquiring more and more concepts. And with Georgian designers now well-placed as icons of the global fashion scene, fashion in Tbilisi is becoming one of its most recognizable images.
Right in the heart of Wine District in the Tbilisi Vera district, new multifunctional concept store IERI has opened. Creativity with a Georgian core is seen even in the location of the store; its site being the first floor of a historic winery (Wine Factory N1). The name of the store is a concept itself - it doesn't have a literal meaning in English as it is one of those complex Georgian words: IERI means look, appearance, image, outfit and attitude. And it's a brand new concept for Tbilisi, being a store, a gallery, a coffee-spot, a wine-bar, a place to meet and a place to be.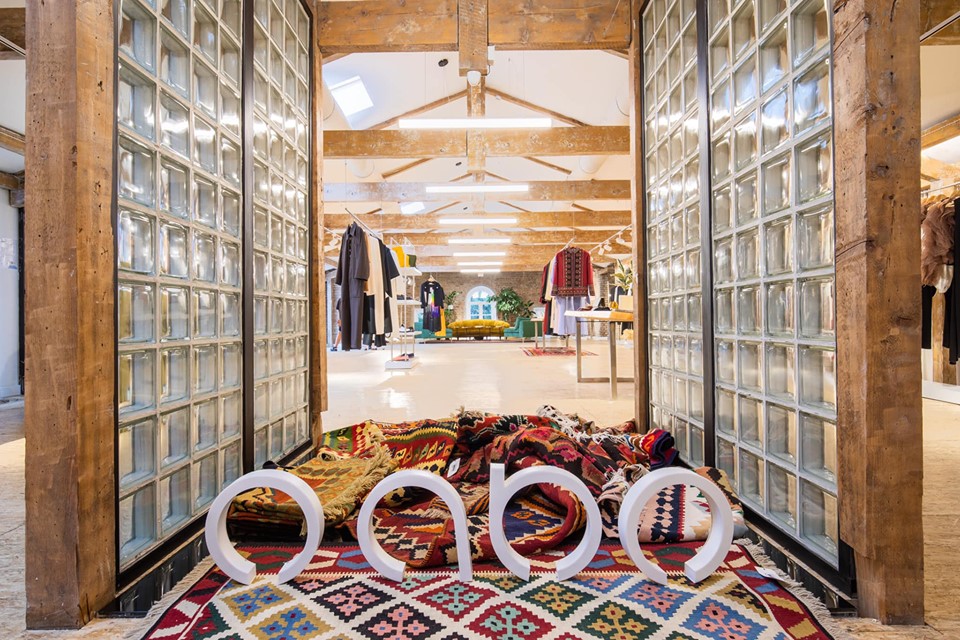 With just a glance at the interior design of the place or the collection IERI has to offer, it is evident that the founders and managers are professionals. Anka Tsitsishvili, well-known fashion expert, is a creative director and a buyer for IERI. Sofia Guguberidze, an international expert in luxury business management, is the project director. The design of IERI was made in cooperation with Georgian studio 'Objects,' under the ownership of Keti Asatiani and Nuka Korinteli.
The IERI concept store presents 25 designers who are originally from Georgia or who have found their inspiration here: 0711, Atare Anbani, Babukhadia, Crosty, Eshvi, George Bezani, George Keburia, Idée Fixe, Ingorokva, Lalo, Le Chic Radical, Le Mocassin Zippe, Liya, Materiel, Moods Collection, Ria Keburia, Situationist, Sofio Gongli, Tatuna, Tiko Paksa, and Tushuri. The Georgian element of the store is strengthened by the handmade collection from the Samoseli Pirveli Atelier, which produces Georgian traditional clothing, and a collection of antique carpets. David Koma, Tata Naka and other big names joined in the Fall-Winter 2019/20 season.
GEORGIA TODAY talked to the representatives of the IERI concept store, who told us that the collections presented will change with the season. They also revealed their plan to expand both in real-life and on electronic platforms: "In the next few weeks, we are going to open an online store that will offer world-wide shipping," they said. They also reported they will play a big role in the upcoming Mercedes Benz Tbilisi Fashion Week.
IERI's main aim is to change the stereotypical perception of the country and to develop the fashion retail industry. IERI is the first store to gather all Georgian brands in one unique space. It's more of an "inspiration spot" than just a concept store, since most of the pieces are exclusively presented there. The IERI team is currently in talks with other iconic Georgian and Georgia-inspired fashion designers, and so is promising Tbilisi yet more concepts of Georgian fashion scenes within its walls.
By Nini Dakhundaridze