BI Auction Founder on Where to Buy Georgian Art
Dear Where.ge readers,
It's a great pleasure to share my journey in the Georgian 'Art world', which began 5 years ago when we kicked off the first art auction company in Georgia. This aimed not only at promoting Georgian art and artists, but also at expanding the art market in Georgia by creating a more reliable, more transparent and more informative art market.
In five years, BI Auction 'for Art' organized 10 Auctions and presented more than 550 paintings from 140 Georgian artists. For every auction, the collection is selected from among thousands of paintings from globally renowned legendary artists, among these Lado Gudiashvili, Elena Akhvleadiani, and Merab Abramishvili. We also work to introduce artworks from promising young artists, considering the best quality and pricing conditions.
And when I look at back on this 5-year journey, I feel relief to see that we fulfilled all our plans and projects even during the Covid-19 restrictions, and moreover helped market expansion in the opening of art galleries, up from some 5-6, to close to 30.
Our first Art Auction was held in June 2016, followed by the first 'Only Contemporary Art' auction in February 2017. Our first globally renowned artwork presentation out of the region came that December. Then, in February 2019, we launched the first wearable fashion brand 'WE'AR ART' by auction, and a year later, we held the first Art Competition & Auction for 'Only Young Artists'.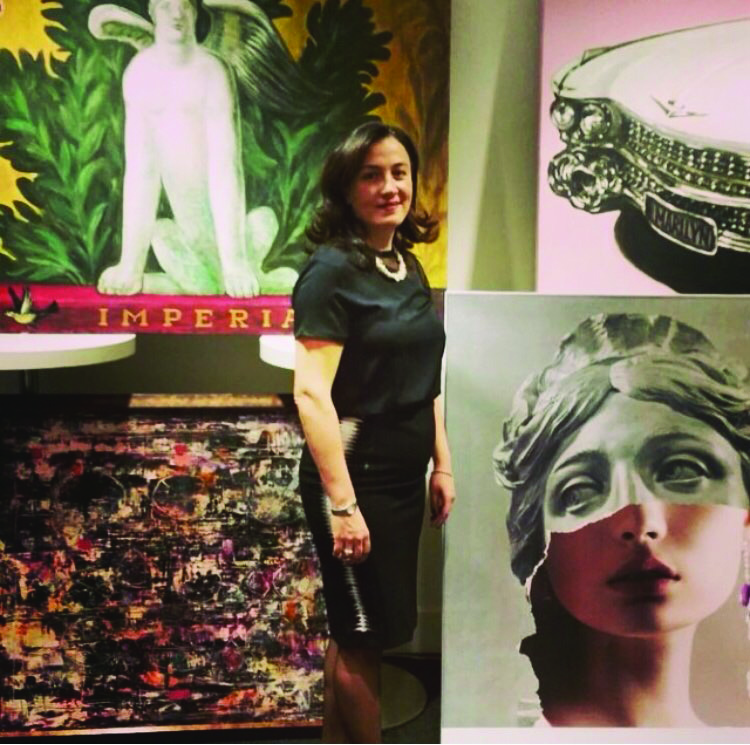 And in those five years, almost every month, we did a great project with local news outlet Georgia Today newspaper and overall published 35-40 interviews with Georgian artists in English. Alongside this, we came up with another new initiative, probably the first of its kind in the world: after a very successful BI Auction competition and auction for young artists in February 2020, I was so worried about our young artists and wanted to motivate them during the Covid lockdown, that in March, we started to present their art in 'Artworks@Corona Days' on social media accompanied with interviews expressing their feelings about their art. I think such special events not only motivated them and lifted their mood, but also went some way to support an increase in their sales.
Like many companies, BI Auction has been impacted by the pandemic and resulting restrictions, but while we haven't had the finances to be as active as before, we haven't stopped. We ran two auctions, one in February and another in June, and there will be more to come, supporting Georgia's growing art scene.
How lucky you are as tourists and newcomers in Georgia to be able to enjoy not only Georgia's wine and famed cuisine, but also its art, culture, history and varied geography!
I have a few tips to get the best exposure to Georgian Art. Start on Rustaveli Avenue, where you can find four art museums: MOMA, Blue Gallery, The Georgian Museum of Art, and the National Museum in Tbilisi (and if you're on the coast, be sure to pop into the National Museum in Batumi).
Next, visit as many galleries as you can. Just in the Rustaveli area are Baia, Vanda, Project Art Beat, and IArt at 13 Uznadze Street, by the river bank with a view.
And of course, be sure to make time to visit the artists' house museums, among them Elene Akhvediani's in Tbilisi, and Pirosmani's in Mirzaani and Sighnagi (both in Kakheti).
And finally, if your visit coincides with the dates of Tbilisi Photography Festival, Tbilisi Art Festival or our BI Auction events, never miss a chance to join in!
Feel free to follow BI Auction by sending a request to join our closed FB group- BI Auction.
I wish you all a great journey with unforgettable good memories full of Georgian Art!
Bengü Akçardak Küçük